MAY 3–4, Philadelphia
SPEAKERS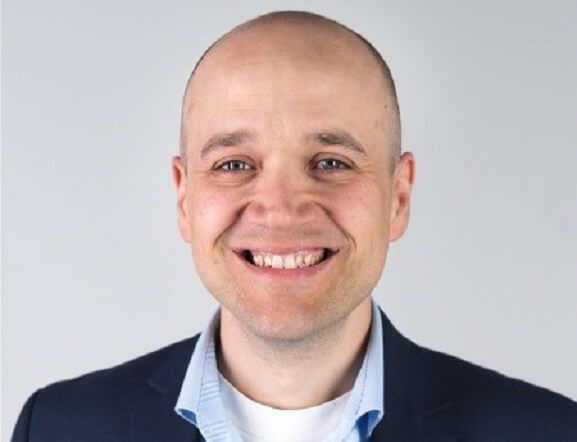 Ben Amundgaard
Senior Director of Bible Study Products at Faithlife
Ben Amundgaard is the Senior Director of Bible Study Products at Faithlife (makers of Logos Bible Software). Ben oversees the English, German, Korean, Chinese, Portuguese, and French products for Logos as well as Faithlife's Catholic software, Verbum. In his 9 years at Faithlife, Ben has overseen Logos' content catalog, various product lines, product launches, and publisher relationships. Before joining Faithlife, Ben studied at Regent College in Vancouver, BC where he earned a master's degree in church history in 2012. Prior to that, Ben worked with YWAM for 4 years. He lives in Bellingham, WA where he enjoys reading, cooking, and spending time with his wife, Jen, and their two children.
Matt Baehr
Executive Director, Book Manufacturers' Institute
Matt Baehr is the Executive Director of the Book Manufacturers' Institute (BMI). He's been the chief executive of the association since 2017. Matt has a long career in association management, primarily working with trade associations. He holds an undergraduate degree from the Catholic University in Washington, DC as well as graduate degrees from Ohio University in Athens, OH. He resides in Bradenton, FL where he enjoys soccer, cooking and spending time with his wife and 3 children.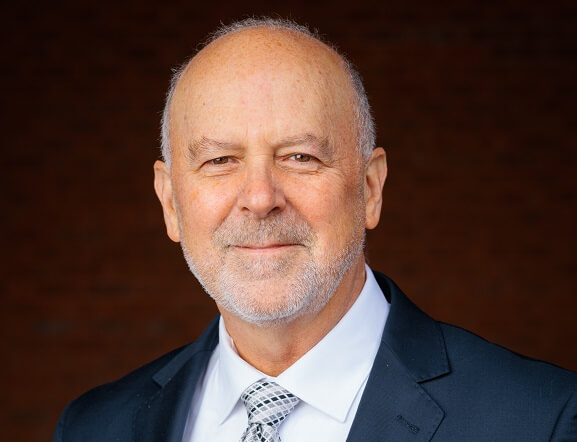 Robert Briggs
President and CEO, American Bible Society
Robert L. Briggs is the President and CEO of American Bible Society, which was founded in 1816 to bring God's Word to all people. Before assuming this role, he served for more than 20 years in high-level positions within the organization, including as the Senior Vice President of the U.S. Ministry team, Vice President of the Mission Advancement team, and Vice President of Global Ministries.
Robert is an experienced leader with a demonstrated history of success growing organizations in the nonprofit sector. He displays strengths in nonprofit management, strategic planning, organizational development, board governance, fundraising, and global ministry development.
Prior to joining American Bible Society, Robert held leadership roles with the American Diabetes Association and co-founded Cityhill, a Christian publishing company. Internationally, Robert has served on committees for United Bible Societies, Forum of Bible Agencies, and Every Tribe Every Nation (ETEN).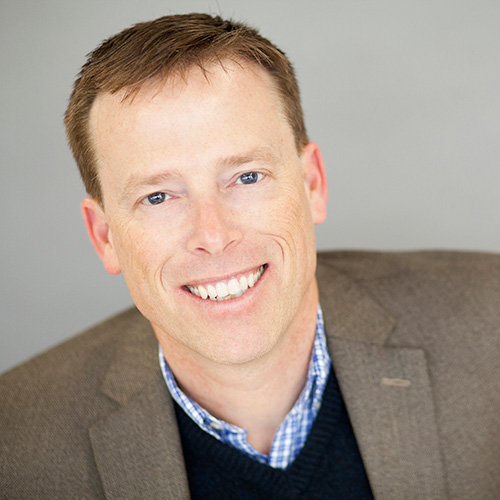 Kelly Gallagher
Vice President of Content Acquisition, Ingram Content Group
Kelly Gallagher is Vice President of Content Acquisition for Ingram Content Group, a comprehensive publishing industry services company that offers numerous solutions, including physical book distribution, print-on-demand and digital services. At Ingram, he manages the content acquisition publisher team for North America and leads Ingram's selling and business development activities for print-on-demand and author self-publishing platform IngramSpark. Prior to joining Ingram, he worked for six years at Bowker serving as Vice President of Publishing Services where he was responsible for the implementation of a host of business intelligence services. Previous career experience includes serving 18 years in the Christian publishing industry including 10 years at Beacon Hill Press as publisher and six years at ECPA.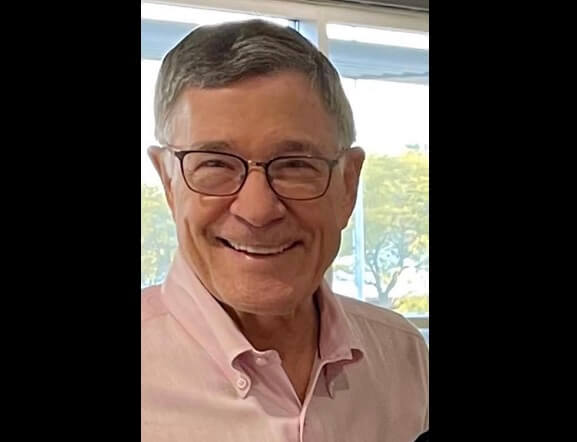 Eugene Habecker
Chair Emeritus, Board of Directors, Christianity Today
Senior Fellow, Sagamore Institute
President Emeritus, Taylor University
Eugene B. Habecker served as president of Taylor University from 2005 -2016. Prior to coming to Taylor in 2005, he served in presidencies at the American Bible Society (1991-2005) and Huntington University (1981-1991). He served in other administrative positions at George Fox University and Eastern University.
He holds degrees from Taylor University (BA), Ball State University (MA), and the University of Michigan (PhD). He earned a law degree (JD) from Temple University and is a member (now inactive status) of the Pennsylvania Bar. He is a graduate of the Institute for Educational Management (IEM) program at Harvard University and is the recipient of nine honorary degrees.
Dr. Habecker has authored numerous professional articles and five books: Affirmative Action in the Independent College (1977), The Other Side of Leadership (1987), Leading with a Follower's Heart (1990), Rediscovering the Soul of Leadership (1996, 2006) - also published in Spanish, Portuguese, and Chinese - and with Marylou Habecker, The Softer Side of Leadership (2018). He is the editor of two other books - Fresh Perspectives: A One-Year Devotional Book (2006) and Fresh Perspectives: A One-Year Devotional Book, Volume Two (2015).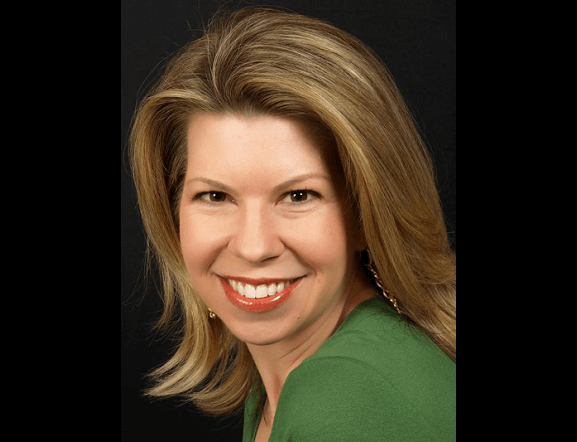 Cherie Harder
President, Trinity Forum
Cherie Harder serves as President of the Trinity Forum. Prior to joining the Trinity Forum in 2008, Ms. Harder served in the White House as Special Assistant to the President and Director of Policy and Projects for First Lady Laura Bush.
Earlier in her career she served as Policy Advisor to Senate Majority Leader Bill Frist, advising the Leader on domestic social issues and serving as liaison and outreach director to outside groups. From 2001 to 2005, she was Senior Counselor to the Chairman of the National Endowment for the Humanities (NEH), where she helped the Chairman design and launch the We the People initiative to enhance the teaching, study, and understanding of American history. Prior to that Ms. Harder was the Policy Director for Senator Sam Brownback and also served as Deputy Policy Director at Empower America.
She holds an Honors B.A. in government from Harvard University and a post-graduate diploma in literature from the University of Queensland in Brisbane, Australia, where she was a Rotary Scholar. She is also a Senior Fellow at Cardus, an Editorial Board member of Comment magazine, a past board member of Gordon College and the C.S. Lewis Institute, a current board member of the Convergence Center for Policy Resolution and Faith and Law, and an advisory board member of the National Museum of American Religion.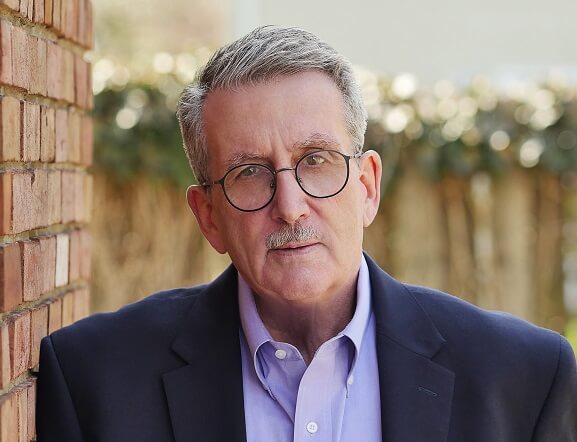 David Hetherington
Vice President of Global Business Development, Books International
David Hetherington is the Vice President – Global Business Development Books International, a leading provider of US digital manufacturing, print and e-book distribution services for the book publishing industry. He is a graduate of Thomas Edison University and holds a bachelor's degree in business administration and has an MBA in Corporate Finance from Fairleigh Dickinson University. Mr. Hetherington's publishing portfolio reflects a broad range of responsibilities including both VP of Manufacturing as well as VP of Financial Planning for Simon & Schuster's Higher Education Group. In addition, Mr. Hetherington held other senior leadership roles in Finance, Operations, and Sales at Reader's Digest, Wolters Kluwer Health, Columbia University Press and Baker & Taylor. Prior to joining Books International, Mr. Hetherington served in senior roles in the book publishing software industry including COO of Klopotek North America and as CMO of knk Software LP. In addition to his current role at Books International, Mr. Hetherington serves as an adjunct professor, member of the Advisory Board for Pace University's Graduate School of Publishing, sits on the boards of the Book Industry Study Group and the Book Manufacturers Institute. David is a frequent speaker at publishing industry events and has written articles for Book Business Magazine as well as Springer's Publishing Research Quarterly.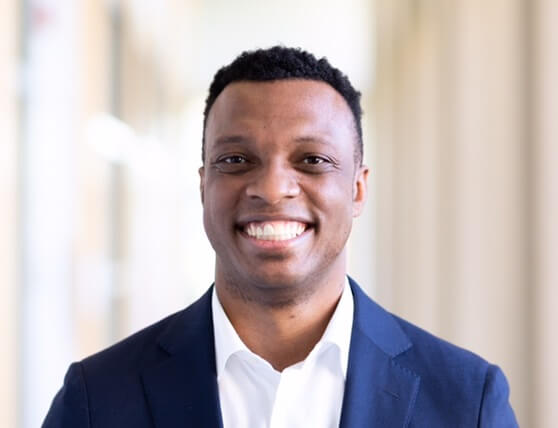 Dr. Theon Hill
Associate Professor of Communications, Wheaton College
Theon Hill (Ph.D., Purdue University) is Associate Professor of Communication at Wheaton College where he researches and teaches on the intersections of race, politics, and theology. His work has appeared in numerous scholarly journals and edited collections. Currently, he is in the final stages of completing his first scholarly book, an extended study of the future of Black political rhetoric in the 21st century. Theon consults regularly for Christian publishing houses and industry organizations, including the ECPA and the Protestant Christian Publishers Association. Theon also is an active member of efforts to promote racial justice and change in his local community. For his efforts, he was recently named a Civil Society Fellow with the Aspen Institute and ADL. In this two year fellowship, Theon will study community-based strategies for promoting civic dialogue in an age of division with the ultimate goal of developing a venture to promote justice in local communities.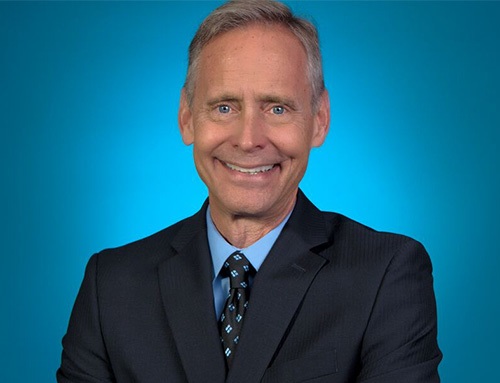 Stan Jantz
Co-Founder, Global Discipleship Alliance
Stan Jantz has been involved in selling, publishing, and writing Christian books and Bibles for his entire life. For 16 years he was the president of the Fresno Bible House, a family-owned business in Central California that was named three times as the Christian Bookstore of the Year. After selling the stores in 1997, Stan began writing books with Bruce Bickel. Over a 20-year period, Stan and his writing partner produced 75 books with more than 4 million copies sold, including the million-selling God Is in the Small Stuff. Stan's latest book is The Healing Power of God: A Biblical Embrace of the Supernatural.
In 2011 Stan was named the publishing director of Regal Books and eventually the CEO of Gospel Light Publications before facilitating the sale of both entities in 2014. For six years Stan served as the president of ECPA before departing to form the Global Discipleship Alliance with Byron Williamson, David Moberg, and Craig Featherstone. Deeply committed to Christian higher education, Stan has been a trustee of Biola University for 21 years, including a term as board chair.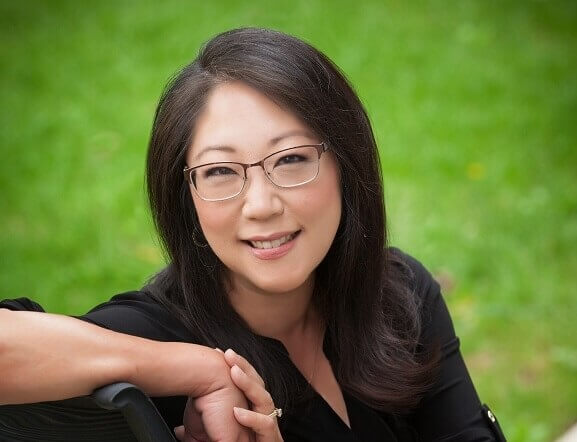 Helen Lee
Director of Product Innovation at InterVarsity Press
Helen Lee is the director of product innovation at InterVarsity Press in Downers Grove, Illinois. She is also the author of "The Missional Mom" (Moody Publishers) and co-author with Michelle Reyes of the forthcoming "The Race-Wise Family" (Waterbrook, May 2022).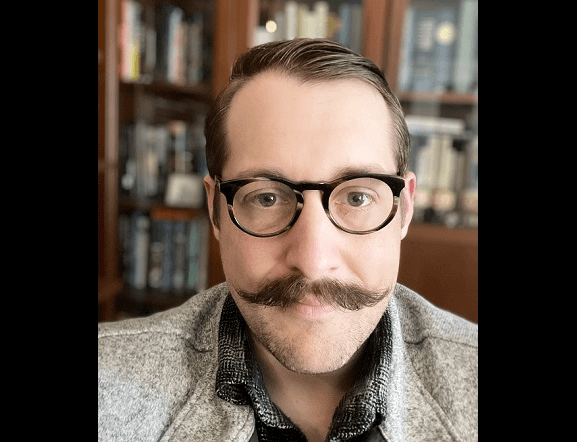 Devin Maddox
Trade Books Publisher, B&H Publishing Group and Director of Books Ministry, Lifeway
Devin Maddox is the trade books publisher at B&H Publishing Group, and director of the books ministry area at Lifeway. He graduated with a BA in Christian ethics from Union University and an MDiv from The Southern Baptist Theological Seminary. Currently he is completing a PhD in applied theology at Southeastern Baptist Theological Seminary, focusing his research on Dietrich Bonhoeffer's early life and writing. Devin is married to his college sweetheart, Cara; they have three boys and live in Tennessee.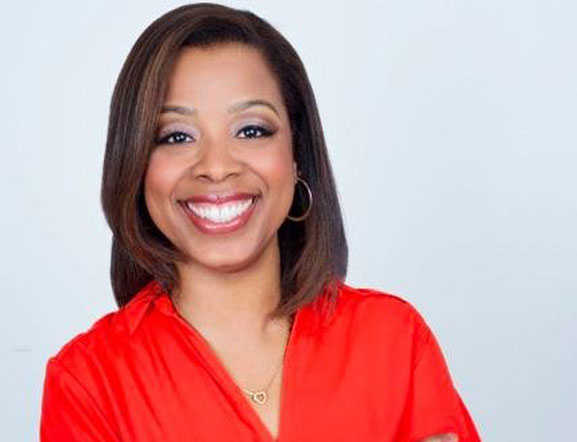 Nicole Martin
Vice President of Church Engagement and Executive Director of Trauma Healing, American Bible Society
Rev. Dr. Nicole Martin serves as the Vice President of Church Engagement and the Executive Director of Trauma Healing for American Bible Society. She also teaches at Gordon-Conwell Theological Seminary and is the founder of Soulfire International Ministries. She has published numerous articles and is the author of two books, Made to Lead: Empowering Women for Ministry and Leaning In, Letting Go: A Lenten Devotional. She serves on the board for the National Association of Evangelicals and as a Network Catalyst for the Lausanne Movement. Dr. Nicole is a nationally recognized speaker and leader, focusing on engaging all people in the life-changing power of God's Word.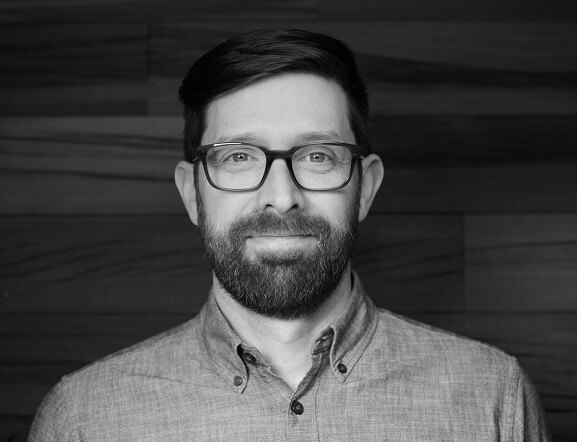 Ben McCoy
Director, Inventory & Fulfillment Operations, InterVarsity Press
Ben McCoy is director of inventory and fulfillment operations at InterVarsity Press where he has worked for twelve years. At IVP he is responsible for print production, product distribution, and customer care. Ben lives in North Carolina with his wife and two children.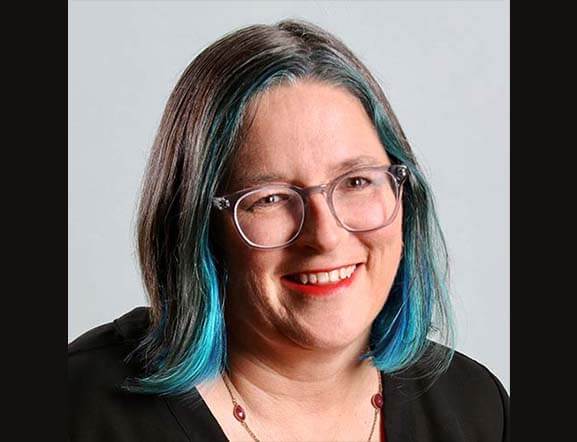 Kristen McLean
Executive Director, Business Development, The NPD Group
Kristen McLean is the Executive Director of Business Development at NPD Book, a part of The NPD Group. With more than 20 years of experience in the publishing industry in roles including retailing, sales, marketing, and industry advocacy, she oversees research into the consumer behavior of readers, and she is NPD Books' in-house specialist on both the Children's and the Christian markets. She is the editor of the recent ECPA Landscape Survey of Book Buying Trends in the Christian Market. As part of her role as an industry strategist, Kristen speaks extensively on issues facing the publishing world including the effect of technology and culture on books and reading, and evolving models for publishing. Kristen is deeply interested in the confluence of consumer behavior, technology, literacy, and global information in the Digital Age.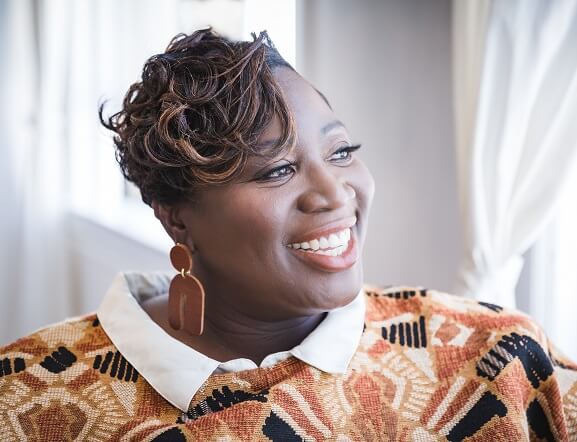 Latasha Morrison
Founder, Be the Bridge
Author of New York Times bestseller and ECPA Book of the Year, Be the Bridge
LATASHA MORRISON is a bridge-builder, reconciler, and a compelling voice in the fight for racial justice. Her book, Be the Bridge, released in 2019, is a NEW YORK TIMES BESTSELLER, ECPA BESTSELLER, and is the ECPA 2021 Christian Book of the Year. In 2016, Tasha founded Be the Bridge, a non-profit organization equipping more than 1,000 sub-groups across five countries to serve as ambassadors of racial reconciliation. Numerous organizations have recognized her as a leading social justice advocate, including Facebook's Community Leadership Program, Forbes, and EBONY magazine. A native of North Carolina, Tasha earned degrees in human development and business leadership. She resides in Atlanta, Georgia.
Jesse Myers
Director of Original Content, Faithlife; Publisher, Lexham Press
Jesse Myers is the Director of Original Content for Faithlife and the Publisher of Lexham Press. He oversees publishing at Faithlife as well as its Mobile Education video curriculum program. Lexham is an innovative, evangelical publishing house which serves the church both through traditional publishing channels and through products designed and built especially for Logos Bible Software. Lexham is uniquely positioned to help preserve the traditions and teachings of the church through the technology of today. Jesse has been with Faithlife since 2014 working in a variety of roles and has been in the publishing industry for over 10 years. He has a degree in English Literature from the University of Saskatchewan and a Master's of Divinity from Providence Theological Seminary. He lives in Lynden, Washington with his mathematician wife, Marilyn, and their two children.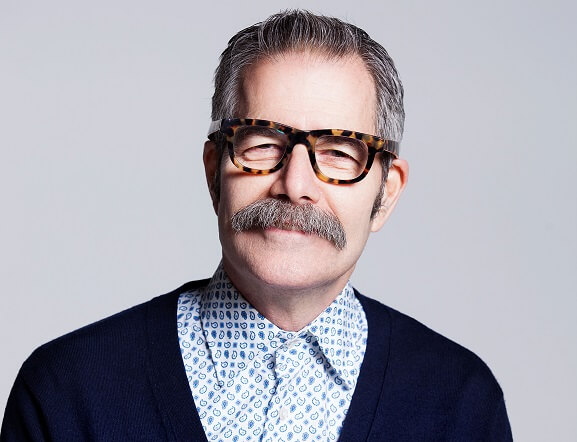 Paul David Tripp
Pastor, Speaker, Author
Paul David Tripp is a pastor, speaker, and author. He has written numerous books, including the best-selling daily devotional, New Morning Mercies, and two ECPA award-winning titles: Lead: 12 Gospel Principles for Leadership in the Church and Parenting: 14 Gospel Principles That Can Radically Change Your Family. His not-for-profit ministry exists to connect the transforming power of Jesus Christ to everyday life. Paul lives in Philadelphia with his wife of 50+ years, Luella, and they have four grown children.