APRIL 30–MAY 1, CHICAGO
Speakers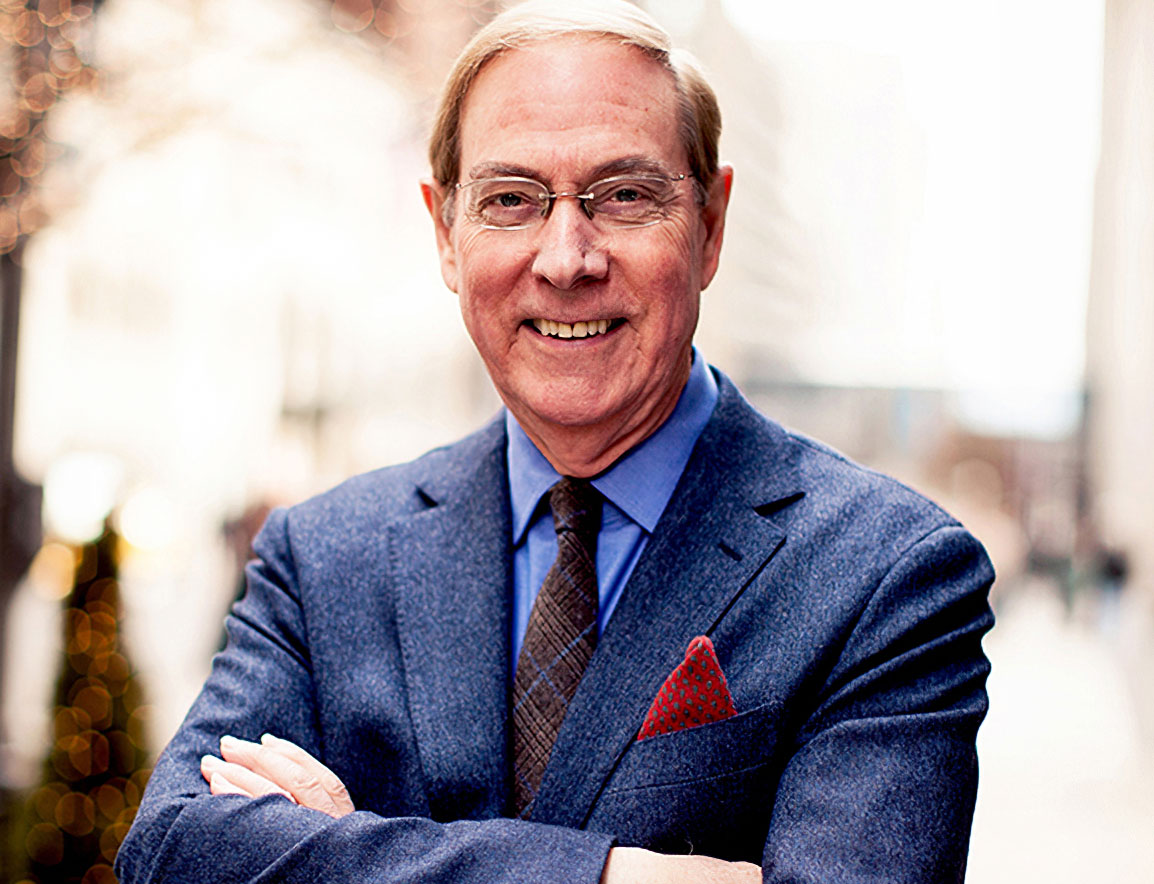 Gary Chapman
The 5 Love Languages® series
Gary Chapman's own life experiences, plus over thirty-five years of pastoring and marriage counseling, led him to publish his first book in the Love Language series, The 5 Love Languages: The Secret to Love That Lasts. Many of the millions of readers credit this continual New York Times bestseller with saving their marriages by showing them simple and practical ways to communicate love. Since the success of his first book, Dr. Chapman has expanded his 5 Love Languages series with special editions that reach out specifically to singles, men, and parents of teens and young children. He is the author of numerous other books published by Moody Publishers/Northfield Publishing, including Anger, The Family You've Always Wanted, The Marriage You've Always Wanted, Desperate Marriages, God Speaks Your Love Language, How to Really Love Your Adult Child, and One More Try. With Dr. Jennifer Thomas, he co-authored When Sorry Isn't Enough, which introduces readers to the 5 languages of apology. Dr. Chapman speaks to thousands of couples nationwide through his weekend marriage conferences. He hosts a nationally syndicated radio program, A Love Language Minute, and a Saturday morning program, Building Relationships with Dr. Gary Chapman, both airing on more than 400 stations. Dr. Chapman and his wife have two grown children and currently live in Winston-Salem, North Carolina, where he serves as senior associate pastor at Calvary Baptist Church. Dr. Chapman holds BA and MA degrees in anthropology from Wheaton College and Wake Forest University, respectively, MRE and PhD degrees from Southwestern Baptist Theological Seminary, and has completed postgraduate work at the University of North Carolina and Duke University.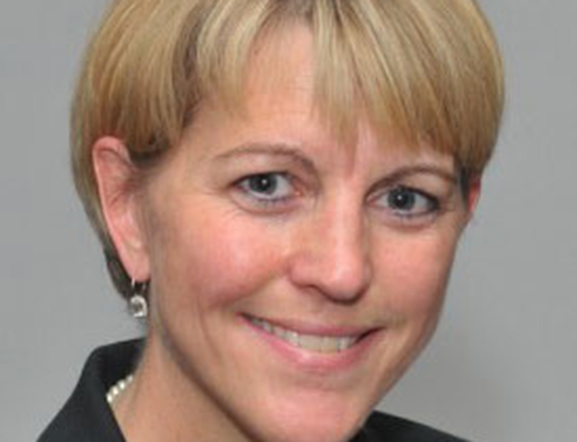 Tina Constable
Senior VP and publisher of Currency, Convergent, WaterBrook & Multnomah, and Crown Forum Penguin Random House
Over the course of a 30-year publishing career, Tina has served a wide variety of roles at the Crown Publishing Group (a division of Penguin Random House, Inc.), including her previous role as head of corporate communications and her current position as Executive Vice President and Publisher of the division's WaterBrook, Multnomah, Image, Convergent, Crown Forum and Currency imprints. Tina's varied experience has provided her a unique ability to bring a strategic and multi-faceted approach to many #1 bestselling books across a wide range of categories. Authors include President George W. Bush, Michelle Obama, President Obama (upcoming Presidential memoir), Supreme Court Justice Antonin Scalia, Supreme Court Justice Neil Gorsuch (coming this Fall), Charles Krauthammer, Condoleeza Rice, Mark Batterson, Tim Tebow, Jennie Allen, Peter Thiel, Reid Hoffman, Greg McKeown, Jim Gaffigan, among numerous others.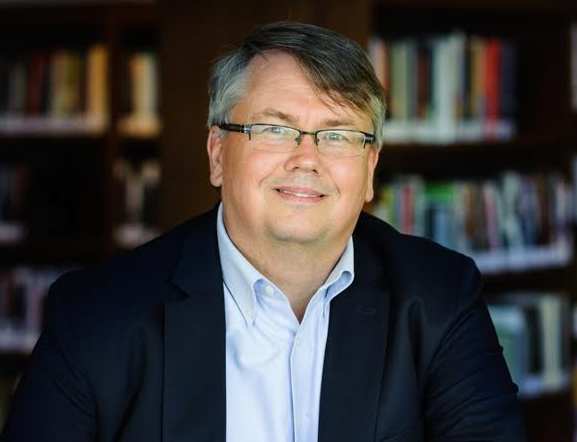 Jeff Crosby
Publisher of InterVarsity Press
Jeff Crosby serves as the Publisher at InterVarsity Press in Downers Grove, Illinois and a Vice President of InterVarsity Christian Fellowship in Madison, Wisconsin. For the first 13 years of his career he and his wife, Cindy, owned and operated Logos Bookstore in Bloomington, Indiana. Crosby also served as the Association of Logos Bookstores' executive director and as vice president of sales at Ingram Book Company/Spring Arbor Distributors. In addition to his work in publishing, Crosby enjoys biking, writing, and walking the restored tallgrass prairies of Illinois with Cindy. His writing has appeared in Books & Culture, Marriage Partnership, Publishers Weekly, Urban Faith, Christian Retailing, CBA Marketplace, The Englewood Review of Books, Conversations Journal of Spiritual Formation, and CRUX Journal. He and Cindy have two grown children and six grandchildren. They reside in Glen Ellyn, IL.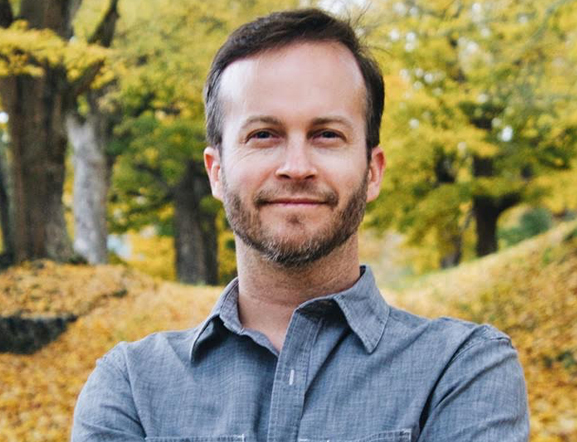 Timothy Dalrymple
President and CEO-elect, Christianity Today
Timothy Dalrymple will become Christianity Today's new president and CEO effective May 1, 2019. He will succeed Harold B. Smith upon his retirement. The president-elect was raised in California, where his father served in several pastoral roles. He began to preach and teach at a young age. He was also a national champion gymnast and saw God's faithfulness in victory and defeat alike. He took his passions for ministry, learning, and athletic achievement with him to Stanford University. When his gymnastics career ended in a broken neck, he plunged into campus ministry and overseas missions trips. He became president of Stanford's Campus Crusade (Cru) chapter. After graduating from Stanford with a double major in philosophy and religious studies, Tim earned an MDiv at Princeton Theological Seminary and a PhD in modern western religious thought at Harvard University's Graduate School of Arts and Sciences. Along the way he also served in youth ministry, prison chaplaincy, and graduate and faculty ministry with InterVarsity Christian Fellowship. Tim's desire to thoughtfully engage the public square and to find creative ways of sharing the gospel in the new media marketplace found expression after Harvard in his work with the multi-religious website Patheos (2008–2014). First he was managing editor of Patheos's evangelical channel, then director of content and vice-president of business development. In 2013 Dalrymple founded Polymath, a creative agency that helps clients with branding, design, web, video, marketing and communications, and content development. Its clients have included the Museum of the Bible, International Justice Mission, the American Enterprise Institute, and Indiana Wesleyan University.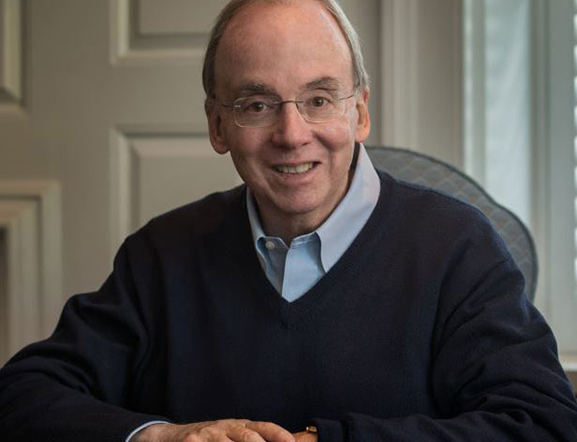 David S. Dockery
President, Trinity International University
David S. Dockery is the president of Trinity International University, now serving in his 24th year in that role. Highly regarded as one of the outstanding leaders and senior statesmen in the world of Christian higher education, Dockery served as president of Union University for nearly two decades where during his transformational presidency the enrollment more than doubled, the net assets of the institution more than tripled, the campus was transformed, and Union vaulted to a place of national leadership in Christian higher education. Dockery has served as the chair of the Council for Christian Colleges and Universities as well as for the Consortium for Global Education. More recently, he has also served as chair of the Christian College Consortium. In addition, Dockery is the past president of the Evangelical Theological Society. Having authored or edited more than 30 volumes, and contributed to more than 60 other books, he is best known for his works in the area of Christian higher education, Baptist studies, and biblical interpretation.
Cris Doornbos
CEO, David C Cook
Cris Doornbos is a 35-year veteran in the Christian communication world. He has been the CEO of David C Cook for the last 12 years, serving church leaders worldwide to raise up the next generation of disciples. His efforts have taken David C Cook, headquartered in Colorado Springs, from five international ministry partners in 18 countries, to 127 partners in 142 countries. He travels the world, working with government officials and non-governmental organizations, pastors, worship leaders, and local lay leaders in order to better understand their needs.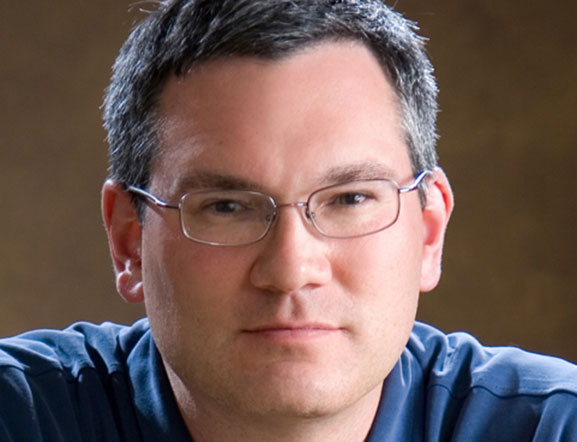 Matthew Elliott
President of Oasis International
Project Director for the Africa Study Bible
Matthew Elliott serves as President of Oasis International and Project Director for the Africa Study Bible. Working in Christian publishing in Africa for over two decades, he earned a BA in Economics and MA in New Testament Studies from Wheaton College, and a MT in New Testament and PhD in New Testament from University of Aberdeen. He is the author of Faithful Feelings: Rethinking Emotion in the New Testament (InterVarsity UK/Kregel) and Feel (Tyndale House). Matthew, his wife, Laura, and three children reside in the Chicago area.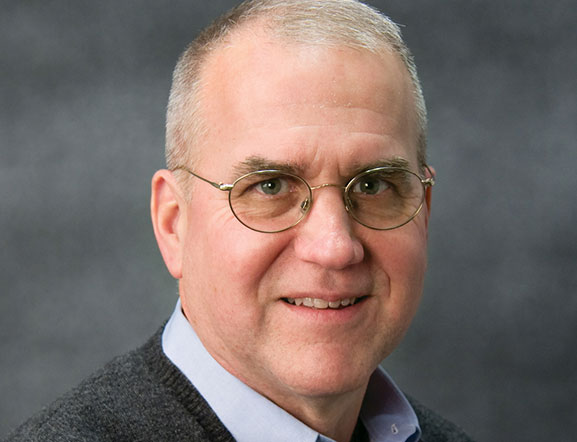 James F. Elwell
Director of International Publishing, Tyndale House Publishers
James F. Elwell is the Director of International Publishing at Tyndale House Publishers. Having first joined Tyndale in 1984, he has thirty-two years of experience in the Christian publishing field. He has served in the areas of marketing, sales management, domestic and foreign rights licensing management, exports sales, and general publishing management. His work in international publishing requires travel to many different countries each year with visits to every continent managing publisher-client relationships. Jim graduated from Moody Bible Institute after completing study in pastoral training and holds a B.A. in Biblical studies from Wheaton College, Wheaton, Illinois. Jim is married to Ellen Banks Elwell and they have three sons, now in their thirties.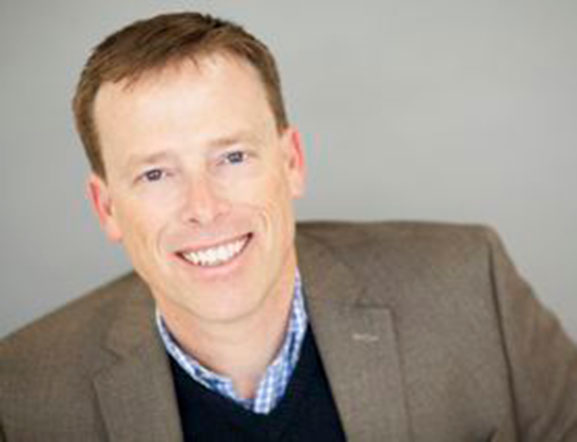 Kelly Gallagher
Vice President of Content Acquisition, Ingram Content Group
Kelly Gallagher is Vice President of Content Acquisition for Ingram Content Group, a comprehensive publishing industry services company that offers numerous solutions, including physical book distribution, print-on-demand and digital services. At Ingram, he manages the content acquisition publisher team for North America and leads Ingram's selling and business development activities for print-on-demand and digital distribution products. Prior to joining Ingram, he worked for six years at Bowker serving as Vice President of Publishing Services where he was responsible for the implementation of a host of Bowker business intelligence services. Previous career experience includes serving 18 years in the Christian publishing industry including 10 years at Beacon Hill Press as publisher and six years at ECPA.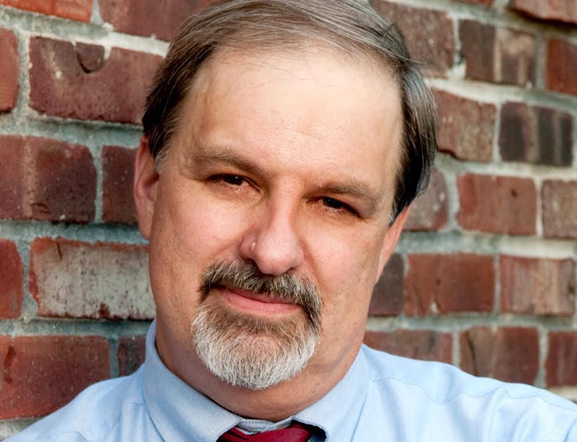 Mark Galli
Editor in Chief, Christianity Today
Mark was born and raised in California, received his B.A. in history from the University of California at Santa Cruz, an M.Div. from Fuller Theological Seminary, and did some doctoral work at U.C. Davis. He served as a Presbyterian pastor for 10 years, four in Mexico City and 6 in Sacramento, before becoming a journalist. He has spent 28 years as an editor with Leadership Journal, Christian History, and most recently with Christianity Today, where he serves as editor in chief. He's written or co-written 9 books (as of January 2012), from biographies (St. Francis of Assisi, and theologian Karl Barth), to books on spirituality (like Jesus Mean and Wild and Chaos and Grace: Discovering the Liberating Work of the Holy Spirit). He is married to Barbara (44 years), has three grown children and five grandchildren, and currently lives in Glen Ellyn, Illinois. Extracurricular passions include fly fishing and he's just taken up drawing.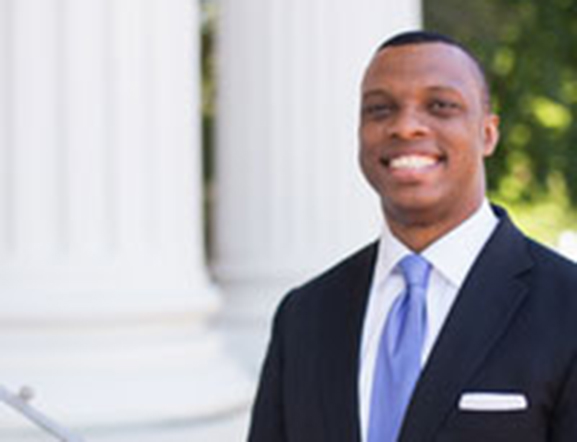 Theon Hill, Ph.D.
Assistant Professor of Communication, Wheaton College
Theon E. Hill (Ph.D., Purdue University) is an Assistant Professor of Communication at Wheaton College. He studies the intersections of race, religion, and politics in American culture. His work has appeared in numerous scholarly journals and edited collections along with popular outlets like Christianity Today.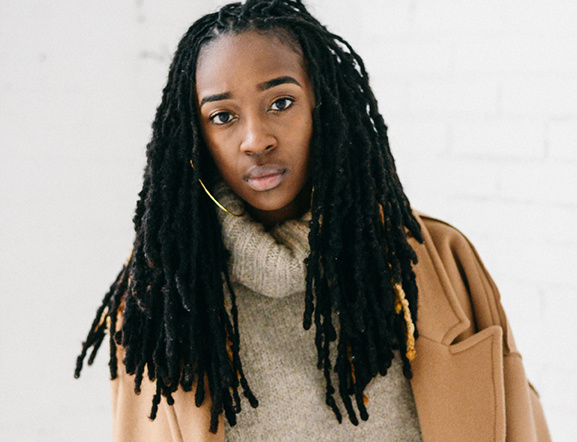 Jackie Hill Perry
Writer, speaker, artist
Jackie Hill Perry is a writer, speaker, and artist whose work has been featured on The Washington Times, The 700 Club, Desiring God, The Gospel Coalition and other publications. Since coming to know Christ at the age of 19 , Jackie has been compelled to share the light of gospel truth through teaching, writing, poetry, and music as authentically as she can. She is signed to Humble Beast Records and released her debut album "The Art of Joy" in 2014 and her latest album 'crescendo' in 2018. At home, she is known as wife to Preston and mommy to Eden and autumn.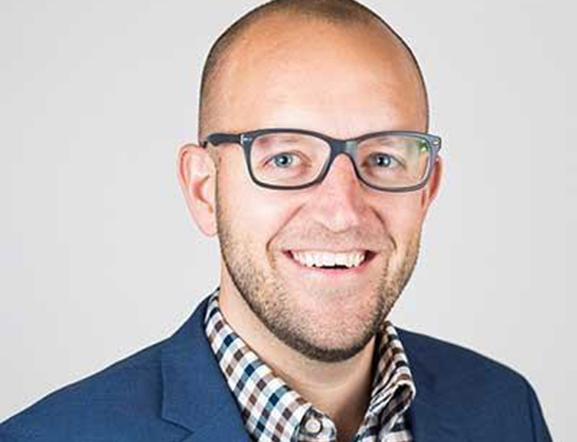 Chris Horst
Chief Advancement Officer, HOPE International
Chris Horst is the chief advancement officer at HOPE International, where he employs his passion for advancing initiatives at the intersection of faith and work. In addition to his role at HOPE, Chris spends an alarming percentage of his free time tending to his yard with all of the loving care normally afforded to newborn children. He and his wife, Alli, have four human children of whom they are even prouder than their lawn—Desmond, Abe, June, and Mack. As a dad to four kiddos, Chris has recently undergone a radical transformation from self-proclaimed foodie to a man who prepares far more trays of chicken nuggets than avocado toast. He wouldn't change it. Chris serves on the boards of the Denver Institute for Faith & Work and the Mile High WorkShop. He loves to write, having been published in The Denver Post and Christianity Today and co-authored Mission Drift, Entrepreneurship for Human Flourishing, and Rooting for Rivals with Peter Greer. Christianity Today, WORLD Magazine, and the Evangelical Christian Publishers Association named Mission Drift a book of the year in 2015. Chris was a very average student, but he did graduate with both a bachelor's degree from Taylor University and an MBA from Bakke Graduate University.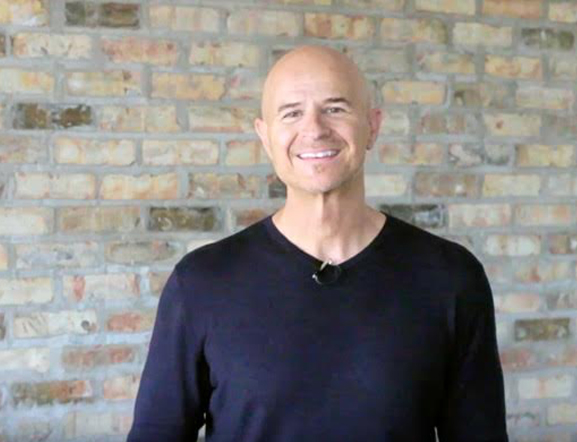 Dr. Mark Jobe
President, Moody Bible Institute
Dr. Mark Jobe serves as Moody Bible Institute's 10th president, taking office on Jan. 2, 2019. He and his wife, Dee, have been married 32 years and have three adult children. The Jobes currently reside in Chicagoland area where they are active members of New Life Community Church, a nondenominational multisite church where Dr. Jobe has served as senior pastor since 1986.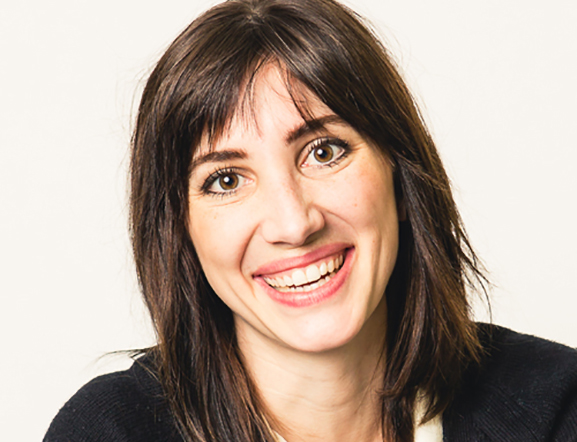 Brittyne Lewis
Product Development Director, LSC Publisher Services, LSC Communications
Brittyne has worked directly with global publishers in various capacities at LSC Communications over the past 10 years. She has a diverse background in managing software and relationships with major retailers and publishers. In her role as Director of Product Development, Brittyne drives the development and strategy of new products and solutions to meet publishers' needs by anticipating market requirements, working directly with publishers, and monitoring the industry trends. Apart from work, Brittyne enjoys spending time with her family, gardening, reading books to her children, and eating tacos and BBQ in Austin, Texas.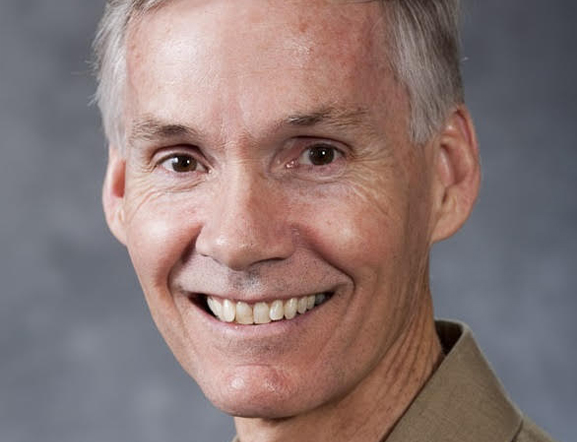 John Maust
President, Media Associates International
John Maust is president of Media Associates International (MAI), a global publishing training ministry based near Chicago, Illinois. As chief executive, John directs MAI's training programs to strengthen local Christian publishing and authorship worldwide. He oversees an international network of trainers and has led writing and editorial workshops in countries of Africa, Asia, Latin America, East/Central Europe and the Middle East. John became president of MAI in 1998 after more than 20 years' experience as an editor and journalist. He served 10 years as editor of Latin America Evangelist magazine and worked for four years as a missionary journalist in Peru, where he also trained Christian writers and met his future wife Elsa. Previously, he was assistant news editor of Christianity Today magazine and editor of a community newspaper in Indiana. Besides many magazine and newspaper articles, John has authored three books related to the Church in Latin America. He holds a B.A. in English from Ball State University and an M.A. in Communications from Wheaton College Graduate School. John and his wife, Elsa, live in Wheaton, Illinois, and have three adult children.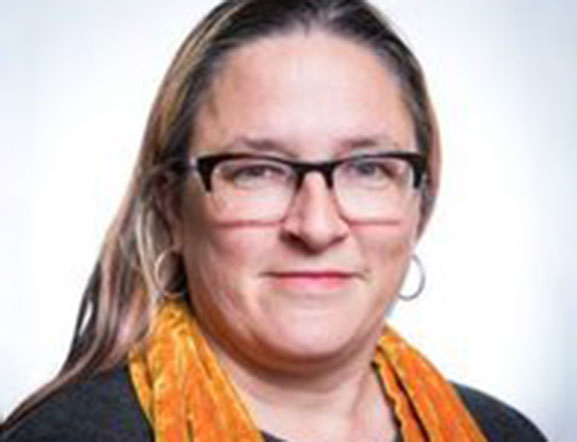 Kristen McLean
Executive Director of Business Development, NPD Book
Kristen McLean is the Executive Director of Business Development at NPD Book, a part of The NPD Group. With more than 20 years of experience in the publishing industry in roles including retailing, sales, marketing, and industry advocacy, she oversees research into the consumer behavior of readers, and she is NPD Books' in-house specialist on both the Children's and the Christian markets. She is the editor of the recent ECPA Landscape Survey of Book Buying Trends in the Christian Market. As part of her role as an industry strategist, Kristen speaks extensively on issues facing the publishing world including the effect of technology and culture on books and reading, and evolving models for publishing. Kristen is deeply interested in the confluence of consumer behavior, technology, literacy, and global information in the Digital Age.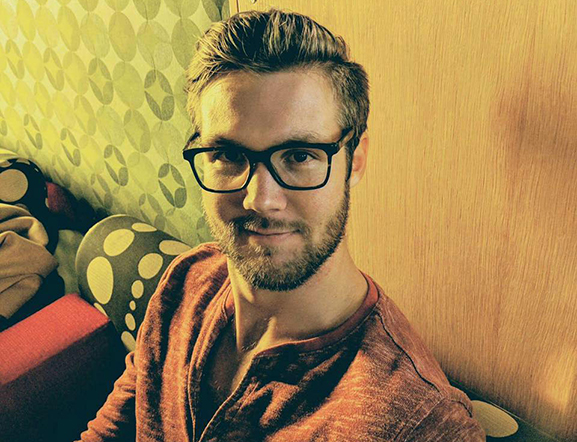 Michial Miller
Christian Account Specialist, NPD Book
Michial Miller is an account manager for NPD Book, and works with Christian, academic, professional, and medium to large trade publishers. Starting his publishing career as an editorial assistant at Upper Room Books, his last position was working Ingram Content Group as an account manager for Lightning Source, Coresource, and Ingram Book Company. Michial has a passion for the publishing industry and reading the books they produce.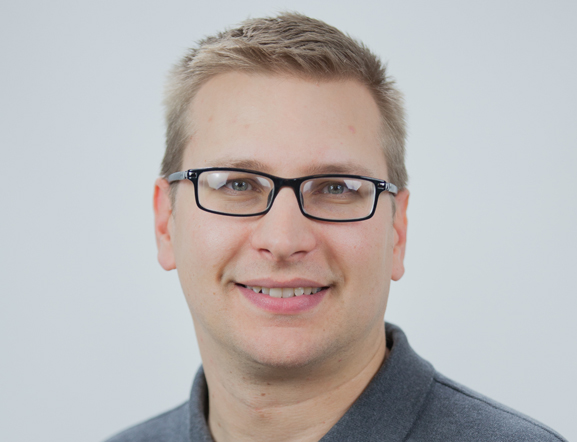 Jesse Myers
Associate Publisher, Lexham Press (Faithlife)
Jesse Myers is the Associate Publisher of Lexham Press, a division of Faithlife Corporation. He manages acquisitions, partnerships and the editorial team as well as the print program for Lexham and the Kirkdale trade imprint. He has also worked as the Marketing Manager for Lexham and as a Product Manager for Logos Bible Software. His career in publishing began at Eerdmans as a Field Sales Manager. Previously he worked as a personal banker and investment manager. Jesse has a degree in English Literature, an M.Div. from Providence Theological Seminary and further graduate work in Theology and Ethics. Jesse is married with two children and lived in Lynden, WA.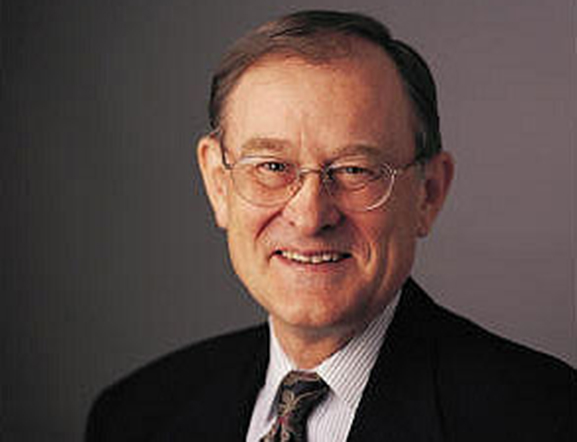 Harold Myra
Former CEO of Christianity Today
Harold Myra's first book, in the early 1960's before Star Trek and Star Wars, was a sci-fi novel titled No Man in Eden. Since then he's written more than two dozen books and served as CEO of CTI for 32 years.His most recent books have been published by Discovery House and Moody Press. He and his wife of 52 years have six children and nine grandchildren.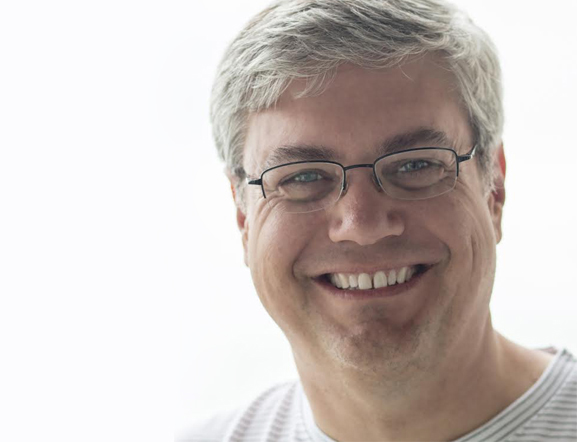 Tom Parks
Audio Book Narrator and Producer
Tom Parks is an award winning narrator and producer of audio books currently living in West Michigan. A former pastor, Tom uses his unique story telling abilities to give life to the written word. His first audio book was produced in 1985 as a volunteer at the Kansas Audio Reader Network, and his first commercial audio book was produced in 2010 for Brilliance Audio. Tom is an active narrator for many different publishers, including Brilliance Audio, Audible Studios, HarperCollins Faith, Penguin Random House, and others. He also independently produces material for authors who are self-published and wanting to make their product available to a wider audience. When not sitting in his padded room talking to himself, Tom also lectures on cruise ships and plays drums for musical productions.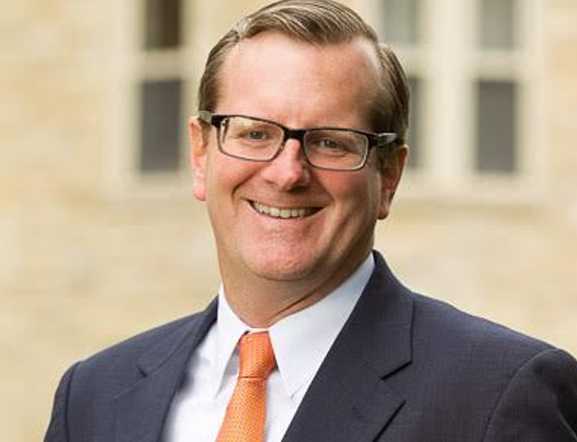 Dr. Philip Graham Ryken
President, Wheaton College
Philip Ryken is the eighth president of Wheaton College. Following his graduation from Wheaton College in 1988, Dr. Ryken earned a master of divinity degree from Westminster Theological Seminary and a doctorate in historical theology from the University of Oxford. He preached at Philadelphia's Tenth Presbyterian Church from 1995 until his appointment at Wheaton in 2010. President Ryken has published more than 50 Bible commentaries and other books with Crossway, InterVarsity, Moody, P & R, Tyndale, Christian Focus, and other publishers, including most recently the Love of Loves in the Song of Songs. He serves as a board member for the Council of Christian Colleges and Universities, the Lausanne Movement, and the National Association of Evangelicals. He and his wife Lisa have five children, including two Wheaton alums.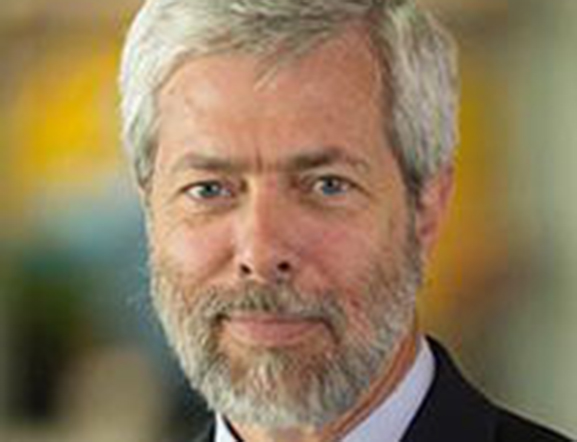 Gordon Smith, Ph.D.
President, Ambrose University
Gordon T Smith (PhD) is the president of Ambrose University in Calgary (Alberta) where he is also professor of systematic and spiritual theology. He is the author of a number of publications, including: Evangelical, Sacramental and Pentecostal: Why the Church Needs to be All Three (IVPress, 2017) and Institutional Intelligence: How to Build an Effective Organization (IVPress, 2017). He is married to Joella and they have two adult sons. Gordon is ordained with the Christian & Missionary Alliance (Canada).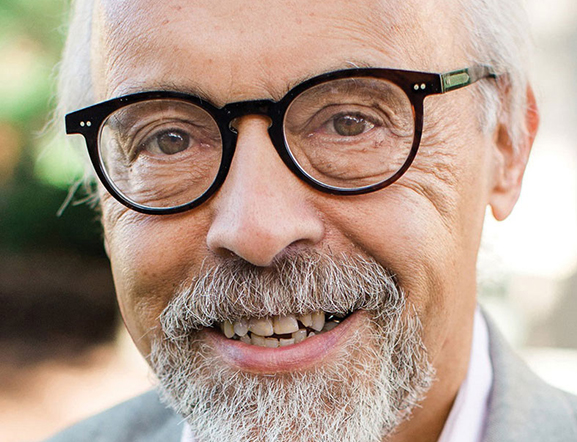 Harold Smith
President and CEO, Christianity Today
Harold B. Smith is President and CEO of Christianity Today, a dynamic global media ministry envisioned in 1956 by world-renowned evangelist Billy Graham and that today serves the church through digital and print publications, as well as practical and accessible web resources that together reach more than 2.5 million people every month. Joining the Christianity Today magazine staff in 1984 as special projects editor, Harold quickly found himself working his way through both the editorial and publishing sides of the ministry before becoming the President and Chief Executive Officer in March 2007. Today, Harold focuses his energies on the challenges facing publishing as a whole, looking for creative ways and means to better link web, mobile, and tablet technologies to the still critical world of print—all for the expanding reach of the ministry and its message of Good News. Indeed, such "plus-print" thinking will, according to Smith, bring renewed vibrancy to a nonprofit (501c3) committed to "creating Christian content that changes the people who change the world." To further insure this "renewed vibrancy," Harold travels extensively on behalf of the ministry, both nationally and internationally, casting a 21st-century vision that is finding a growing number of individual and organizational partners and supporters, called CT Global. In addition to dramatically expanding CT's engagement with the church worldwide, CT Global will also seek to create publishing strategies for better engagement with North America's communities of color. Harold announced his retirement last June, to be effective May 1, 2019.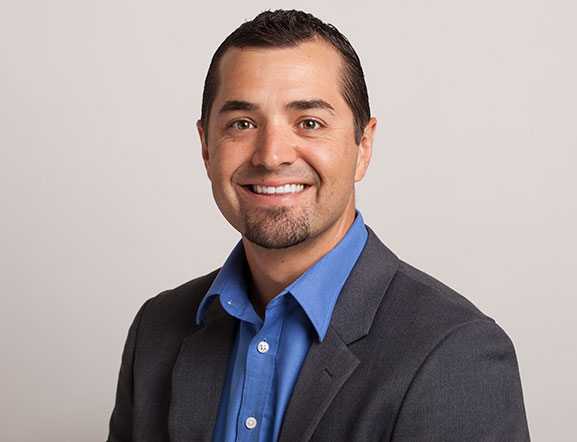 Greg Squires
President and CEO, The Parable Group
Greg Squires is the President and CEO of The Parable Group, a multi-service marketing agency that has served over 1,000 Christian brands; including retailers, publishers, churches, non-profits, film studios and more. The company integrates Christian consumer data with digital technologies and thoughtful design to drive measurable results for reaching and engaging Christian audiences. After earning an Industrial Engineering degree from Cal Poly, San Luis Obispo, Greg served in digital agency leadership, executive sales and marketing responsibilities in retail and distribution technology companies. He loves providing leadership for his local church on the California coast and enjoys spending time with his wife and 4 kids.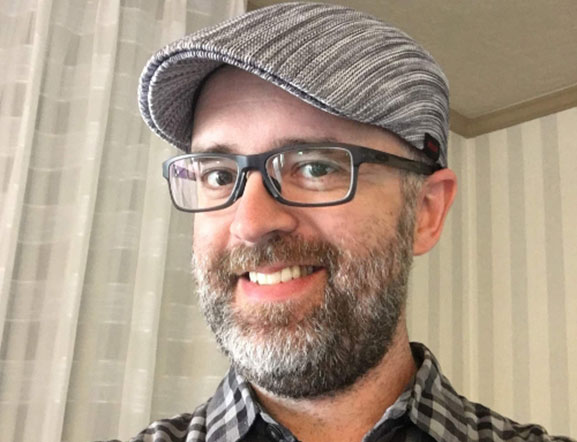 Joshua Tallent
Director of Sales and Education Firebrand Technologies
Joshua Tallent, the Director of Sales and Education at Firebrand Technologies, is a metadata expert and an acclaimed teacher and guide on digital publishing. Joshua's role recognizes the integrated approach Firebrand takes to providing publishers with helpful advice and in-depth training, while also providing the most powerful and respected publishing software and services available. Joshua also serves on multiple industry committees and working groups and teaches at publishing conferences throughout the year. Twitter: @jtallent, @firebrandtech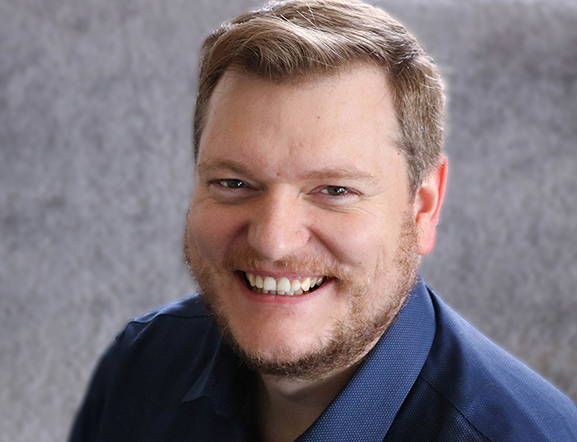 Thomas Umstattd Jr.
CEO of Castle Media Group, Professional Podcaster
Thomas Umstattd Jr. is an "OG Podcaster" who started podcasting in 2007, the same year he founded Book Audio, an audiobook company that targeted the homeschool market. Thomas currently hosts the popular Novel Marketing Podcast and the new Christian Publishing Show. He is a literary agent with the Steve Laube Agency and lives with his wife and daughter in Austin, TX.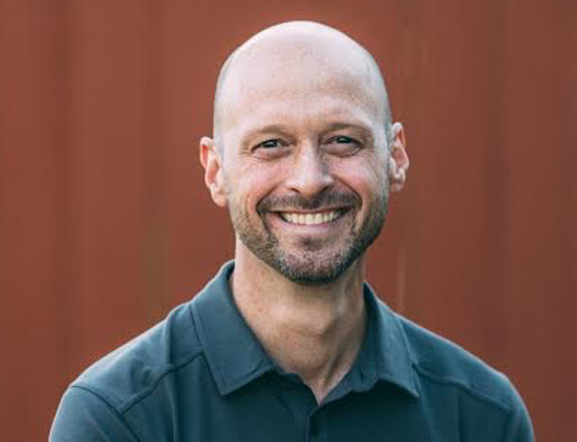 Cory Verner
Publisher, Christian Audio, LLC and christianaudio.com
Cory is the cofounder of christianaudio, now the leading publisher of Christian audiobooks. As christianaudio's GM and Publisher he oversees 350 audiobook productions annually and the christianaudio.com website. He and his wife Crissy own Verity Audio Productions, a boutique audiobook production company based in San Diego. They have two awesome boys, Levi and Luke.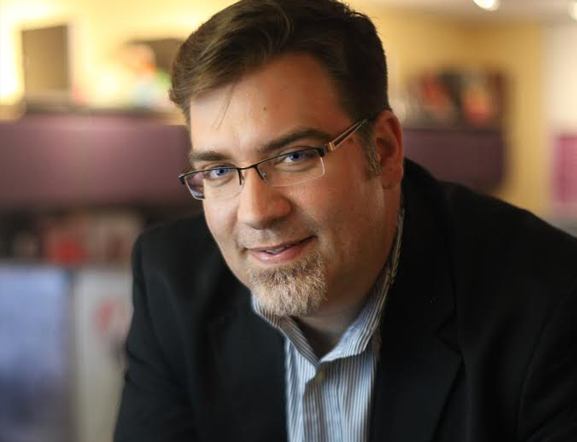 Gabe Wicks
VP of Creative Services, HarperCollins Christian Publishing
Gabe Wicks has been part of Nashville's creative workforce for over twenty years, first in the film and video community, and then in the book world. He's worked for Thomas Nelson/HarperCollins Christian Publishing since 2002, serving as VP of Creative Services since 2004. Gabe and his wife have three kids, an old house that needs constant upkeep and a couple of antique cars that require frequent prayer to stay running. In his free time he mourns the fact that he has no free time.