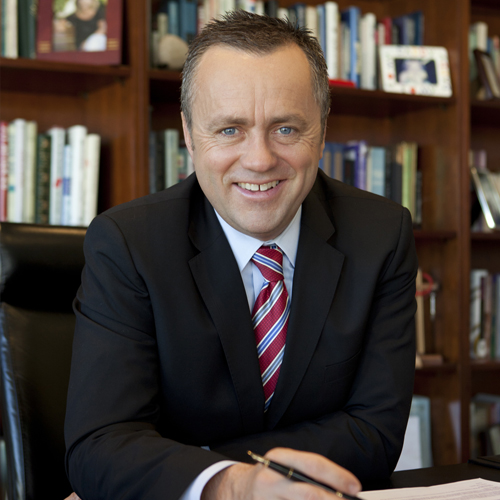 Dr. Barry Corey
President of Biola University
Dr. Barry H. Corey became the eighth president of Biola University on July 1, 2007, officially launching the celebration of the university's centennial year. He succeeded Clyde Cook, who retired as one of the longest-standing college presidents in the nation, serving Biola for 25 years.
Programs developed under President Corey's administration at Biola include the Biola University Center for Christian Thought; the Center for Christianity, Culture and the Arts; the Center for Marriage and Relationships; the Center for Cross-Cultural Engagement and Open Biola — an online database for free educational content created and curated by Biola University. President Corey has overseen the launch of the School of Education and the introduction of online learning. Under his leadership, Biola has seen the highest enrollment in the university's history, with the construction of new facilities accompanying the growing needs of the campus. President Corey has led the university into its second century with the launching of an ambitious, 10-year University Plan (2012–2022) and the largest comprehensive fundraising campaign in the school's history, a $180 million effort titled "A Soul of Conviction, A Voice of Courage," following themes from his inaugural address in November of 2007.
President Corey is vice chair of the board of directors for the Council for Christian Colleges & Universities and is a member of the Convoy of Hope board of directors. He serves on the executive committee for the Association of Independent California Colleges and Universities, the board of reference for the Evangelical Council for Financial Accountability and the board of reference for the American Friends of Tyndale House, Cambridge.
Corey, a Massachusetts native, came to Biola from Gordon-Conwell Theological Seminary in Hamilton, Mass., where he served as vice president/chief academic officer, and academic dean. Prior to that, he served as Gordon-Conwell's vice president for development, leading all external relations and fundraising programs including a successful $54 million capital campaign.
Corey received a B.A. in English and biblical studies from Evangel University in Springfield, Mo., in 1984. In 1988, he received an M.A. in American Studies with a concentration in literature and religious history from Boston College's Graduate School of Arts and Sciences. Corey received a Ph.D. from Boston College in curriculum, instruction and administration (a higher education program) in 1992.
Corey was a Fulbright Scholar with Bangladesh Rural Advancement Committee and lived in Bangladesh among the rural poor from 1990 to 1991. He has also completed two Boston Marathons, one in 2004 and one in 2006.
Corey is the author of the book Love Kindness: Discover the Power of a Forgotten Christian Virtue (Tyndale, 2016), which explores the radical call of Christ-like kindness and the importance of living with "a firm center and soft edges."
An ordained minister, Corey served from 1993 to 2000 as pastor of The Greek Evangelical Church of Boston's English congregation.
He and his wife, Paula, have three children: Anders, Ella and Samuel.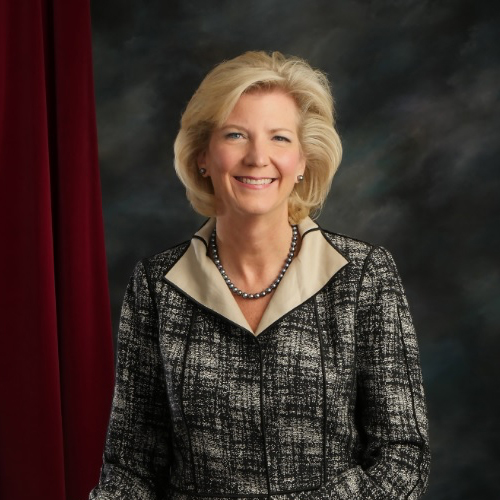 Shirley Hoogstra
President of the Council for Christian Colleges & Universities
A visionary leader who is passionate about Christian higher education and the role it plays in the common good, Shirley V. Hoogstra became the seventh president of the Council for Christian Colleges & Universities in September 2014. She is the first woman to lead the CCCU since its founding in 1976.
Having received a bachelor's in education at Calvin College (Grand Rapids, MI) and a Juris Doctor, with honors, from the University of Connecticut School of Law, Hoogstra spent more than a decade practicing law as a partner at a firm that specialized in litigation in New Haven, Connecticut. While at this practice, she served on the New Haven County Bar Association, as well as on a number of civic boards and at local schools and churches. She was also a founding board member and officer of the Bridgeport Rescue Mission.
It was at this time she began a season of service at her alma mater, Calvin College. She first served as a co-chair of Calvin's first endowment drive, "Campaign for Calvin," and was subsequently selected to serve on the university's Board of Trustees from 1995-99. In a move that was as surprising to her as it was to others, Hoogstra sensed God's call to leave her successful law practice and work for the cause of Christian higher education full time. She became Calvin's vice president for student life in July 1999, a role she served in until she became president of the CCCU.
During her time at Calvin, Hoogstra served as a key campus leader and cabinet member. She was also the co-host of Inner Compass, a nationally televised show on PBS. A leader who engages with culture, Hoogstra interviewed more than 150 people for Inner Compass, including historians, philosophers, diplomats, culture shapers, diversity leaders, authors, leaders in the academy, artists, public intellectuals and religious leaders.
Now in her role as president of the CCCU, Hoogstra combines her zeal for the rule of law and her passion for Christian higher education as she represents the institutions of the CCCU. The CCCU's outward-facing work at its intersection with government in Washington, D.C. calls upon Hoogstra's authentic skills of listening, respecting and influencing leaders as she shares and promotes the importance of Christian colleges and universities as a part of a diverse, pluralistic system of higher education. In an era that has seen the rise in the value of individualism and a decrease in the value of formative communities, Hoogstra delights in highlighting the value and purpose of high quality, Christ-centered liberal arts education that shapes the heart, soul and mind.
Always an educator, Hoogstra has never lost her joy of seeing people developed to be their best selves. This is why the Council's professional development conferences for CCCU campus administrators, its promotion and encouragement of scholarship and teaching among CCCU faculty, and its innovative and immersive BestSemester student programs remain at the core of the CCCU's work.
Included in that work is a focus on expanding diversity and inclusion at CCCU campuses. The future of Christian higher education requires profound adaptability and a commitment to making education available, accessible and affordable to all students; under Hoogstra's leadership, the CCCU and its members are working to ensure that both students and faculty of color will be hosts, not guests, at their campuses.
Hoogstra and her husband, Jeff, who practices pediatric medicine, are the parents of two married children: Dave (Amy) and Mary (Adam).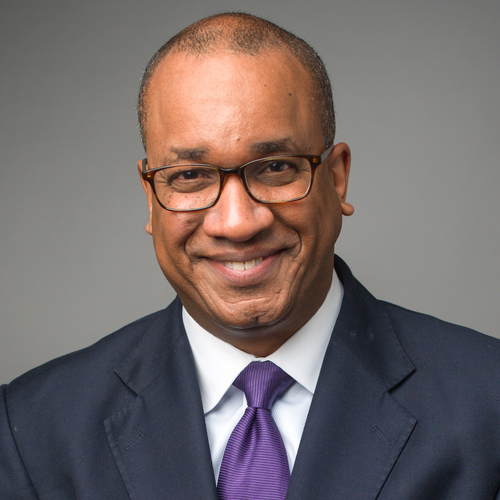 Skot Welch
Global Diversity & Inclusion Strategist and Thought Leader/Speaker/Author
Skot is the Principal/Founder of Global Bridgebuilders (GBB) A firm focusing on Organizational Development, Cultural Transformation and Inclusion. Global Bridgebuilders is an international team providing services to enterprises across the globe. GBB bases its work in the core belief that inclusion is a business discipline and that it should be leveraged across all that the enterprise does. To gain this leverage, the firm applies a continuous improvement model, anchored in metrics.
Skot has been a global bridge builder long before he founded the company in 2006. Growing up in a military family gave Skot a unique perspective on diversity that he still carries and a passion for helping organizations tap into the vast experiences of their employees to create stronger businesses.
Currently, Global Bridgebuilders serves a wide range of clients in the U.S. and in 7 other countries. Skot has worked in International business and Diversity/Inclusion Management for nearly 20 years and has developed an in-depth knowledge of diversity, inclusion and workforce development that brings together and maximizes the perfect blend of people and process.
Prior to the launch of Global Bridgebuilders, Skot served as Vice President of Business Development and Benchmarking Services for DiversityInc magazine in New Jersey, where he worked with many of the Fortune 500's biggest global brands across a broad range of industries.
Skot is also the Author: 101 Ways to Enjoy The Mosaic: Creating a Diverse Community Right in Your Own Backyard; Co-author: Plantation Jesus; Co-author: The Ross School of Business—University of Michigan: Diversity Management as a Generative Strategic Process: When the Business Case Meets Positive Organizational Scholarship; The Diversity & Inclusion Expert In Residence (Silicon Valley) CultureShift Labs Think Tank as well as Inclusion Lead for TEDx Grand Rapids.
He is also the founder of The Mosaic Film Experience—A High School/College Film and Interactive Media Experience focusing on Creativity, Collaboration, Critical Thinking and Career Preparedness on the platform of mobile filmmaking.
Skot received his Bachelors Degree (B.A.) from Albion College and His Masters in Management and International Marketing (M.M.) from Aquinas College.
Skot and the love of his life, Barbara reside in Michigan and have two children.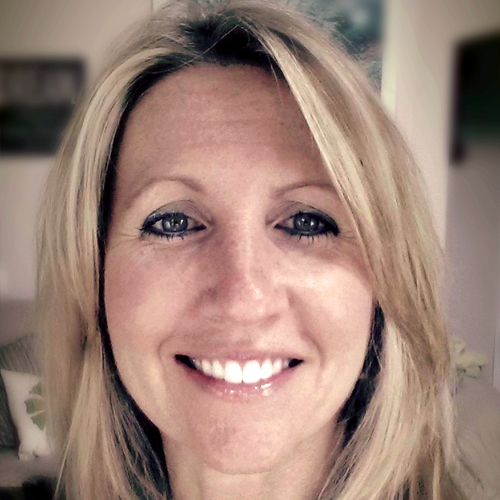 Elisa Goodwin
Director of Project Magellan at the American Bible Society
Elisa Goodwin currently leads operations for Project Magellan at the American Bible Society. Project Magellan seeks to positively influence mainstream culture's perception of the Bible and activate exploration in collaboration with national coalition partners.  See coalition.bible. She has worked in the not-for-profit sector for nine years, most recently as the Chief Operations Officer at an international child advocacy ministry. She has also worked for KLOVE Radio, managing Philanthropy officers, and overseeing marketing, philanthropy and communications at an international church building organization. Prior to that, Elisa was a bank executive for more than twenty years. She has her MBA from Clark University and a B.S. in Mass Communications. Elisa's passion is to use her corporate background to help organizations effectively advance God's Kingdom here on earth.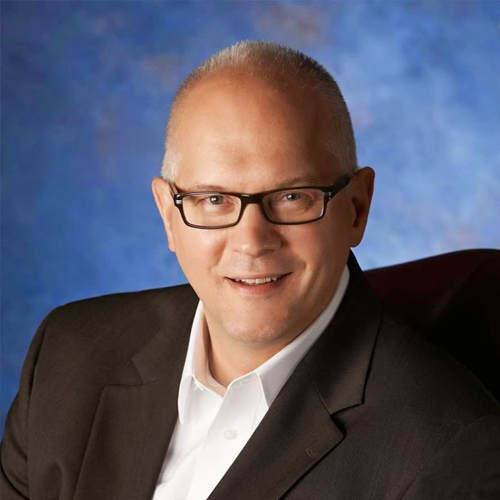 Doug Lockhart
Senior Vice President of Bible Marketing and Outreach, HarperCollins Christian Publishing
Zondervan executive Doug Lockhart to serves as Senior Vice President of Bible Marketing and Outreach for HarperCollins Christian Publishing. In his role, he oversees marketing efforts for both the Thomas Nelson and Zondervan Bible publishing groups. These teams produce bestselling Bibles, as well as audio and digital content for the Christian marketplace.
Lockhart joined HCCP after serving for five years as Chief Executive Officer for Biblica, a longtime publishing partner of the company's Zondervan publishing group. Biblica holds the copyright and is the worldwide publisher of the New International Version (NIV) Bible translation, and has licensed its North American NIV publishing rights to Zondervan for more than forty years. Before Biblica, Lockhart's senior leadership experience in the publishing industry included roles at The McGraw-Hill Companies and Zondervan.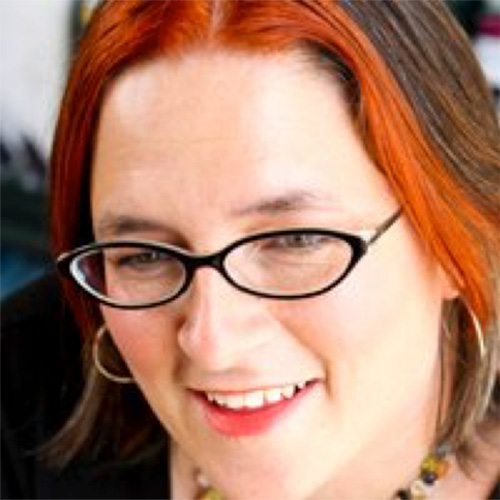 Kristen Mclean
Executive Director of Business Development, NPD Book
Kristen McLean is the Executive Director of Business Development at NPD Book, a part of The NPD Group. With more than 20 years of experience in the publishing industry in roles including retailing, sales, marketing, and industry advocacy, she oversees research into the consumer behavior of readers, and she is NPD Books' in-house specialist on both the Children's and the Christian markets. She is the editor of the recent ECPA Landscape Survey of Book Buying Trends in the Christian Market. As part of her role as an industry strategist, Kristen speaks extensively on issues facing the publishing world including the effect of technology and culture on books and reading, and evolving models for publishing. Kristen is deeply interested in the confluence of consumer behavior, technology, literacy, and global information in the Digital Age.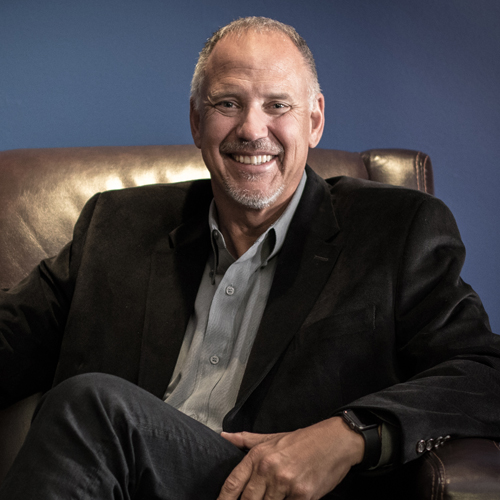 Dr. Carl Moeller
CEO of Biblica
Dr. Carl A. Moeller has been the Chief Executive Officer of Biblica since 2014. Prior to coming to Biblica, Dr. Moeller served three years as a pastor at Saddleback Church before founding Sequoia Global Resources. During his time with Sequoia Global Resources, he helped cultivate philanthropic partnerships to address some of the most intractable global needs, including poverty, autism, and education. He has worked in more than 75 countries around the world and is an ordained minister with the Evangelical Free Church.
Dr. Moeller is an experienced and dedicated leader with keen insight in to how to make an organization succeed. Personable, direct, and visionary, he empowers those in his organizations to rise to their full capacities and potential. He is also a compelling and passionate speaker who enables audiences to clearly grasp a strategic vision and face challenges head on.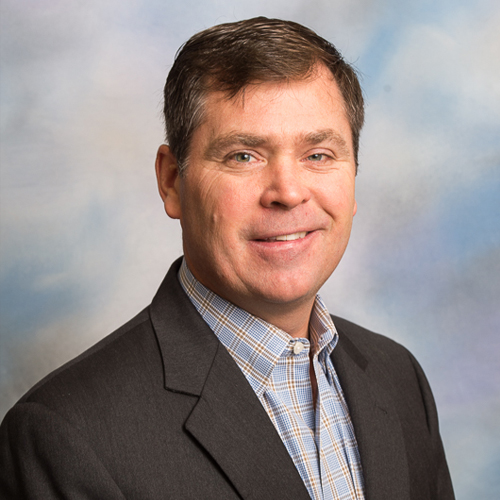 J. Todd Peterson
Chairman Emeritus, Seed Company
After serving as Chairman of Seed Company from 2008-2013, Peterson Todd served as interim President/CEO from February 2014 through July 2015 and led the organization and its staff of 270 through its CEO search. As the world's leader in accelerated Scripture translation Seed Company currently works in more than 800 languages partnering with more than 1100 other agencies and has cumulatively impacted 1300 language groups. He is now Seed Company's Chairman Emeritus and is the visionary leader of the illumiNations movement to eradicate Bible poverty; it has raised more than $50mm its last three times gathering givers.
Todd received his BBA in 1993 from University of Georgia and was named UGA's first Academic All-America since 1983. He was drafted by the NY Giants in 1993 and retired from the NFL in 2006. Todd holds the NFL record as the only player to make game winning field goals for five or more teams. In May 2015 he was recognized by Athletes in Action on the Night of Champions as their 10th male inductee into the AIA Hall of Faith joining the likes of Bart Starr and Anthony Munoz.
Todd and his wife, Susan, capitalized the growth of Cabell's Designs, which she co-owns and leads with their partner. The company, through its distributor, Magnolia Lane, has licensing agreements with more than 50 major universities. Peterson also serves on the respective boards of The Gathering, Passion City Church/Passion Conferences, the Young Life Foundation, Global Generosity Inc., and Rose Rock, a healthcare real estate group out of Texas.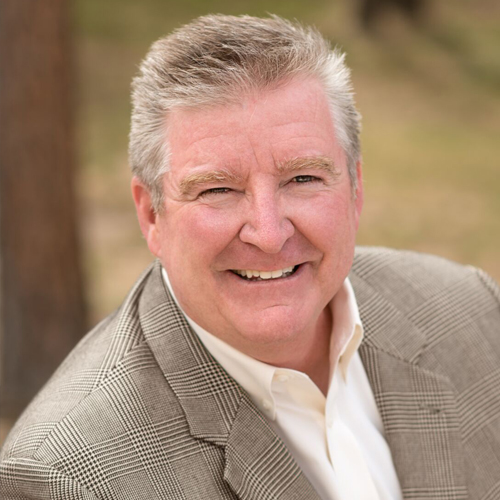 Jim Daly
President and CEO of Focus on the Family
Jim Daly is an author and broadcaster, president of Focus on the Family and host of the daily broadcast, heard by more than 6.3 million listeners a week and honored as 2012 Program of the Year by the National Religious Broadcasters.
Under his leadership, the ministry has reinvigorated its traditional focus on helping couples build strong marriages and raise healthy, resilient kids. In just the last 12 months, with the help of Focus on the Family, 770,000 couples have built stronger marriages and 870,000 moms and dads built stronger, healthier, and more God-honoring families.
Daly and his wife, Jean, have two sons and are currently parenting two children in foster care. They live in Colorado Springs, Colorado.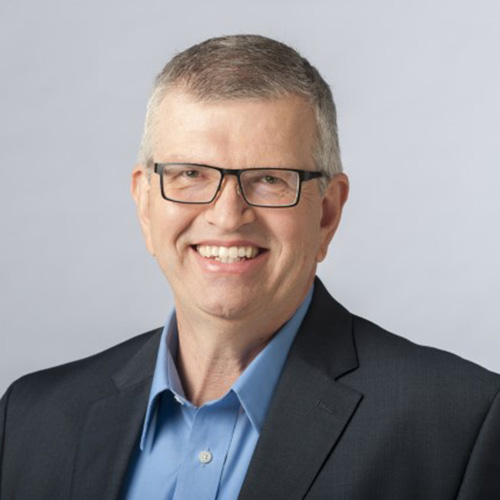 Chris Fabry
Radio host and author
Chris Fabry is an award-winning author and radio personality who hosts the daily program Chris Fabry Live! on Moody Radio. He is also heard on Love Worth Finding, Building Relationships with Dr. Gary Chapman, and other radio programs. A 1982 graduate of the W. Page Pitt School of Journalism at Marshall University and a native of West Virginia, Chris and his wife, Andrea, now live in Arizona and are the parents of nine children.
Chris' novels, which include Dogwood, June Bug, Almost Heaven, Not in the Heart, Borders of the Heart, and Every Waking Moment, have won three Christy Awards, an ECPA Christian Book Award, and Christianity Today's Book Award of Merit, but it's his lyrical prose and tales of redemption that keep readers returning for more.
He has also published more than 65 other books, including nonfiction, film novelizations, and novels for children and young adults. He coauthored the Left Behind: The Kids series with Jerry B. Jenkins and Tim LaHaye, as well as the Red Rock Mysteries and The Wormling series with Jerry B. Jenkins. RPM is his latest series for kids and explores the exciting world of NASCAR.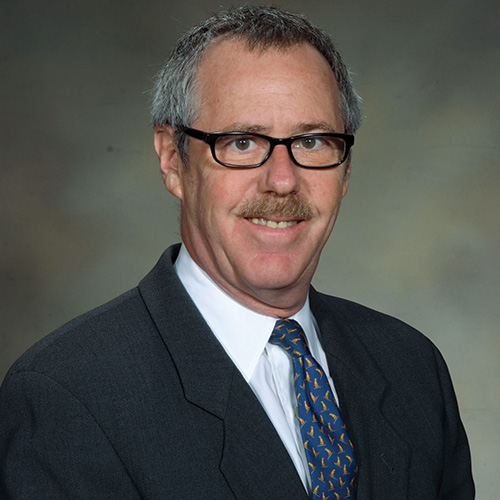 Larry Bennett
Executive Director, Nord Compo
As executive director, Larry manages the North American market for French technology company Nord Compo, the leader in providing prepress composition and digital services for book publishers in the French-speaking world. Prior to joining Nord Compo full time, Larry worked on retainer with Nord Compo and a variety of small book publishers, including Christian publisher Heritage Builders, managing their distribution strategies. From 2011-2013, Mr. Bennett was President of Distribution at Bookmasters, Inc., where he was responsible for managing the global distribution business, including print and eBooks. At Bookmasters, he greatly expanded the company's reach into the CBA market, hiring Noble Marketing to handle sales. From 2007-2011, Mr. Bennett was Vice President of Digital Print Media at Baker & Taylor where he was responsible for developing and managing the company's Digital Print Media (print on demand) business worldwide.
Larry is married with one beautiful Chinese daughter, Olivia Cai Hua, the inspiration for a series of recently published picture books authored by Larry, The Adventures of Ru-lan series. He is a graduate of the Wharton School of Business at the University of Pennsylvania. Placing a high value on languages, he is a fluent Spanish speaker and speaks conversational French and Italian.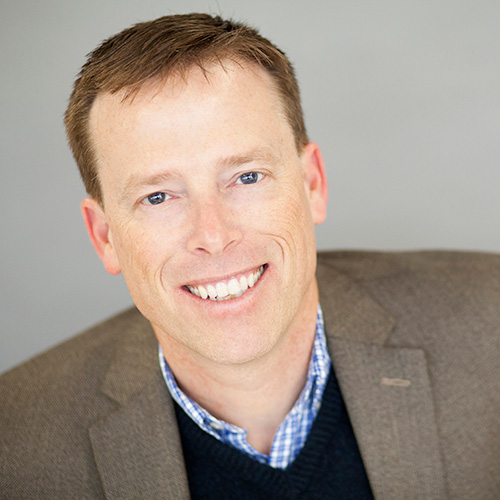 Kelly Gallagher
VP, Ingram
Kelly Gallagher is Vice President of Content Acquisition for Ingram Content Group, a comprehensive publishing industry services company that offers numerous solutions, including physical book distribution, print-on-demand and digital services. At Ingram, he manages the content acquisition publisher team for North America and leads Ingram's selling and business development activities for print-on-demand and digital distribution products. Prior to joining Ingram, he worked for six years at Bowker serving as Vice President of Publishing Services where he was responsible for the implementation of a host of Bowker business intelligence services. Previous career experience includes serving 10 years as a publisher and six years of association work.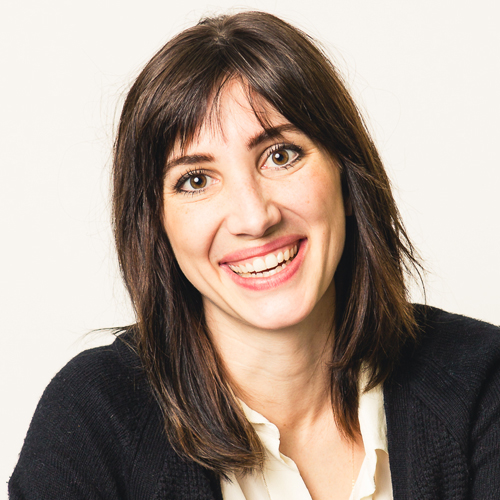 Brittyne Lewis
Head of Product, LibreDigital
Brittyne has worked in the publishing industry since graduating from the University of Texas at Austin with a Bachelors degree in English. She has worked directly with global publishers in various capacities at LibreDigital over the past 8 years. She has a diverse background in managing software engineering projects, book publishing accounts and relationships with major retailers, and product development. Prior to LibreDigital Brittyne worked as a copywriter and editor for an imprint distributed by Elsevier.
In her role as Head of Product, Brittyne drives the development of products and solutions to meet publishers' needs by anticipating market requirements, listening to publishers, and monitoring the industry and trends. She maintains the product roadmap for the company across solution sets for both Books and Magazines and manages the entire product line life cycle.
Apart from work, Brittyne enjoys spending time with her family, golfing, reading books to her daughter, and eating tacos and BBQ daily in Austin, Texas.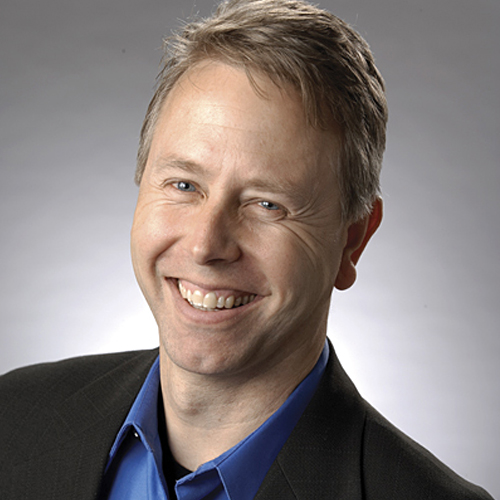 Curtis Riskey
President, Christian Booksellers Association
As president of CBA, the Christian Booksellers Association, Curtis Riskey serves as visionary and leader of the association for Christian retail. CBA supplies vital connections, information, education, and encouragement worldwide to Christian product providers. This includes retailers, suppliers, publishers, distributors, authors, artists and others interested in providing Christian resources.
CBA represents an industry that generates $5 billion in U.S. product sales and has a global reach to approximately 90 countries. CBA's annual convention, UNITE, attracts representatives from 50 countries, including Christian product providers, thought leaders, pastors, authors, artists, musicians, filmmakers, journalists and others involved in the faith community.
Riskey joined CBA in 2007 focused on solving business issues and building greater unity in the industry, leaving his position as a Christian products reseller. His business leadership and entrepreneurial experience spans more than 25 years. Riskey spent 10 years as a retail account executive with a Fortune 500 company before opening his own Christian store and coffee house. He founded BASIC Books and Café in 2000, serving the community of the Fox River Valley surrounding Oshkosh, Wisconsin, until 2010.
Riskey has always believed in the strong relationship between Christian stores and the community. This belief was put into practice when he leveraged his store and café to plant a church in Oshkosh that continues today.
A recipient of the Institute for Organizational Management certification from the U.S. Chamber of Commerce, Riskey also earned the Certified Association Executive credential from the American Society of Association Executives. His business degree is from the University of Wisconsin-Oshkosh.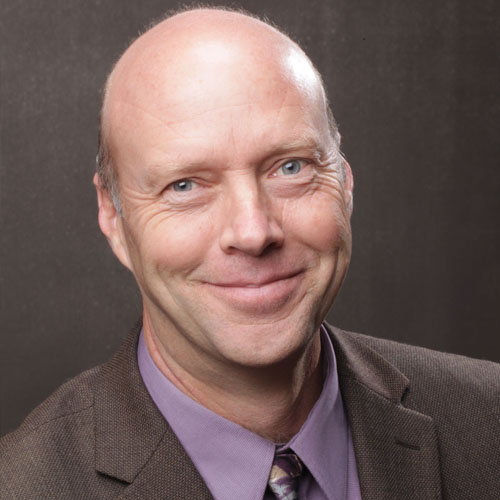 Dwight Baker
President, Baker Publishing Group
Dwight Baker became the third president of Baker Publishing Group in 1997, following his father, Richard Baker, and his grandfather/company founder, Herman Baker. Dwight entered the book business while in middle school, working in the shipping department at the family bookstore. During college Dwight joined the publishing division part-time, and he became the art director upon graduation. He has served as board chairman for ECPA, Theological Book Network, and Land Conservancy of West Michigan. For the past ten years he has been a tutor and Kids Hope mentor for urban students, who effectively rearrange all his priorities.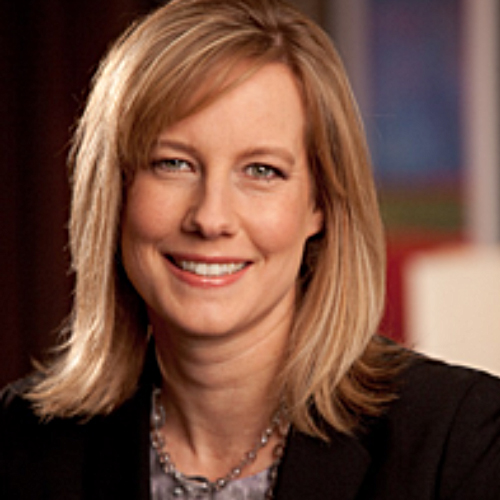 Annette Bourland
Senior Vice President and Group Publisher, HarperCollins Christian Publishing
Annette Bourland is a Senior Vice President and Group Publisher with HarperCollins Christian Publishing (HCCP). In her role, she oversees Zondervan Teen and Zonderkidz, setting the overall vision and strategic plans, managing the effective publishing of acquired and developed assets as well as helping to manage marketing and PR teams. Bourland recently launched a non-religious imprint, Blink YA Books, with the intent to publishing quality clean teen literature. With more than 20 years of publishing experience, Annette also serves as a member of the Executive Leadership Team at HCCP.
Annette earned BA degrees in English and Business Administration from Hope College, and an MBA from the University of Colorado.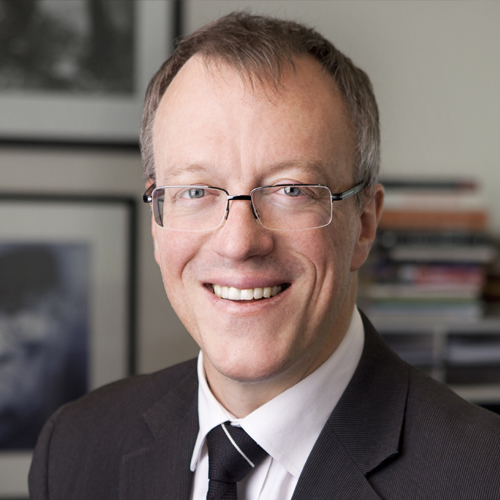 Greg Clarke
Group CEO of Bible Society Australia
Dr Greg Clarke is a CEO, author, public speaker and academic, interested in religion in contemporary life. With a doctorate in literature from the University of Sydney, he has written books on topics ranging from The Da Vinci Code to the end of the world, from marriage to the life of Jesus. His latest book, The Great Bible Swindle, argues that every Australian needs a working knowledge of the Bible in order to be truly educated.
Greg is in demand as a lecturer and media commentator on religious issues. Greg is married with five children and lives in south-east Sydney. In 2010 he became the Chief Executive of Bible Society Australia, and was before then a Founding Director of the Centre for Public Christianity in Sydney. Greg splits his time between management, writing, media work, and academia. His passion is for creative, intelligent discussion of the deeper issues of life.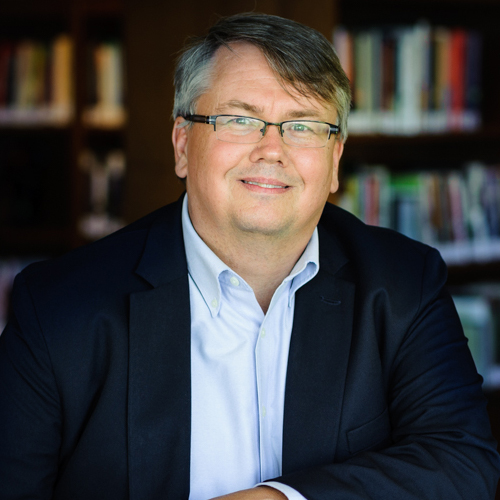 Jeff Crosby
Publisher, InterVarsity Press
Jeff Crosby serves as the Publisher at InterVarsity Press in Downers Grove, Illinois and a Vice President of InterVarsity Christian Fellowship in Madison, Wisconsin. For the first 13 years of his career he and his wife, Cindy, owned and operated Logos Bookstore in Bloomington, Indiana. Crosby also served as the Association of Logos Bookstores' executive director and as vice president of sales at Ingram Book Company/Spring Arbor Distributors. He has been at IVP since January of 1998. In addition to his work in publishing, Crosby enjoys reading, writing, and taking long walks with his wife on the restored tallgrass prairies of Illinois. His writing has appeared in Books & Culture, Marriage Partnership, Publishers Weekly, Urban Faith, Christian Retailing, CBA Marketplace, The Englewood Review of Books, and Conversations Journal of Spiritual Formation. He and Cindy have two grown children and five grandchildren. He is the editor and compiler of "Days of Grace through the Year," a collection of meditations drawn from the writings of one of his favorite authors, Lewis B. Smedes.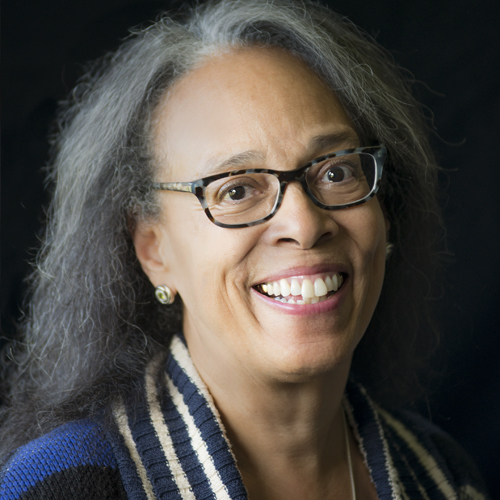 Joyce Dinkins
Executive Editor of Our Daily Bread
Joyce Dinkins is executive editor of Our Daily Bread. Joyce joined Our Daily Bread Ministries US headquarters staff in 2015 after 28 years performing in lead editorial roles, at David C. Cook, NavPress, and New Hope Publishers. As a freelance writer and editor, she has also collaborated on many other Christian publishers' projects.
Joyce is a member of the Academy of Christian Editors, and the American Writers and Speakers Association has commended her as a nonfiction and fiction editor, in 2014 and 2015.
Joyce earned each of her degrees with very high honors; BA at Northern Michigan University, masters at Colorado Christian University. She continues graduate studies through Our Daily Bread Christian Global University.
She has a passion for family, and for encouraging and mentoring. Joyce and her husband, Steven, have three adult children. They enjoy Michigan's beaches and dunes, retreating to their farm in the middle of southwest Michigan's blueberry fields, and frequenting local bookstores.
Our Daily Bread Ministries distributes resources to some 60 million people in more than 150 nations.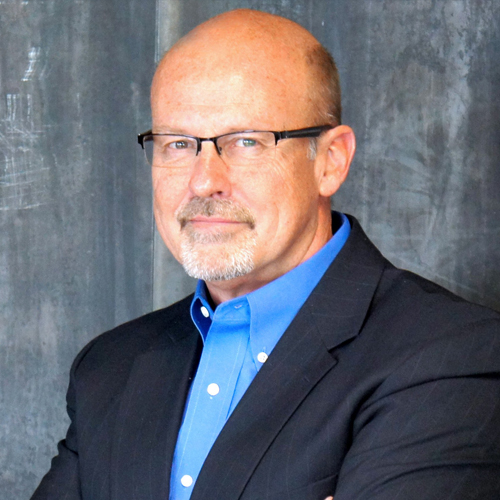 Cris Doornbos
CEO, David C Cook
Cris Doornbos is the Chief Executive Officer of David C Cook, a unique 501(c)(3) not-for-profit ministry that publishes and distributes discipleship and worship materials that have been transforming lives around the world for over 140 years. David C Cook, headquartered in Colorado Springs, Colorado, is engaged with 78 programs in over 50 languages in 183 countries and working with over 150 partners around the world.
The mission of David C Cook is to serve the local church on a global scale with the resources the organization creates and co-creates with indigenous partners around the globe. The funding for these ventures comes through the surplus revenues of the three divisions of David C Cook: Curriculum, Books, and Music—along with some level of investment from the local partners and substantial funds from donors to the ministry. Doornbos (Cris) sees the 'glocalization' of David C Cook as being locally rooted and globally connected with local like-minded people and organizations, from numerous places around the world. These partnerships better enable Cook to understand and meet the ministry needs without losing the local cultural nuances of the people they serve.
Under the leadership of Mr. Doornbos, David C Cook has made an intentional strategic decision to transition from a "Gutenberg" print model to a "Google" digital model in order to extend their reach to today's generations. Doornbos travels extensively, working with government officials, NGO's, local leaders, pastors, and worship leaders in order to better understand their unique needs and determine if David C Cook would be a suitable partner for that area of the world. He says, "The local church is God's Plan A, and there is no Plan B, and the gates of hell will not prevail! Co-developing these resources with local leaders for local use is what we do. We're not just sending our current products globally; we're actually co-producing materials with local champions of the 'DiscipleShaping' cause to develop fully devoted followers of Jesus Christ."
David C Cook was founded in 1875 in Chicago, Illinois, by David Caleb Cook. The company began initially as a publisher of Sunday school curriculum and shortly thereafter began to publish Christian books for all ages and stages of life. David C Cook's materials are published in more than 150 languages and are distributed in more than 160 countries. David C Cook has publishes a variety of Sunday School curriculum, and numerous bestselling fiction and nonfiction books from a variety of award-winning authors. It is also a leading provider of worship music through its Integrity Music label, which produces over one third of the top 100-praise and worship songs sung around the world.
Doornbos is a graduate of Calvin College and holds a Bachelor of Science degree in Business Administration with an emphasis in Leadership and Organizational Development. He and his wife, Trudy, married since 1983, have two adult children, Justin and Sheena. Doornbos is an avid reader, enjoys movies and music, and is a certified scuba diver as well as a slalom water skier.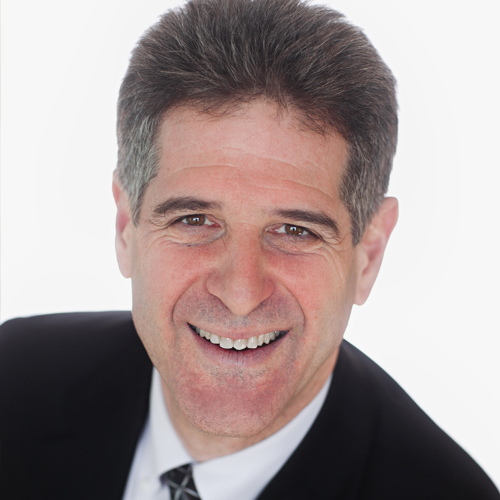 Bob Hawkins
President, Harvest House Publishers
Bob Hawkins, Jr., president of Harvest House Publishers, has guided the family-owned business since 1991, when the baton was passed on to him by his father and company founder Bob Hawkins, Sr. Under Bob's leadership, the company has published more than 3,000 new books on a wide range of topics geared mainly for lay-oriented Christian audiences. Before becoming president, Bob spent his first decade in Christian publishing as a marketing director. Today Hawkins continues to oversee the company's focused publishing operations and provides fresh vision for the organization's loyal and dedicated staff. His primary commitment is to encourage and inspire readers of all ages through producing and distributing trustworthy, biblically sound books that emphasize God's grace and proclaim Jesus Christ as the answer to every human need. An avid runner since his teenage years, Bob can be found pounding the pavement year-round on the riverfront trails of TrackTown USA, otherwise known as Eugene, Oregon.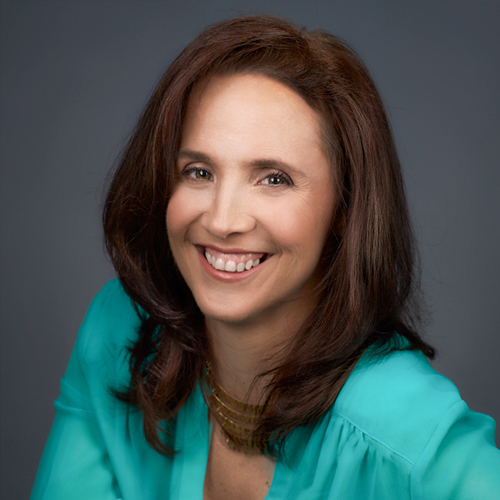 Linda Howard
Associate Publisher for Children and Youth, Tyndale House Publishers
Linda Howard is the Associate Publisher for Children and Youth at Tyndale House Publishers. Linda's degree in Music Education, 14 years of teaching preschool, six years overseeing the Early Childhood program at a large music school, and more than ten years at Tyndale working with children and youth products give her a unique perspective on children's publishing. She has a deep love for children and a strong desire to bring God's Word to them in a fresh and engaging way. Linda and her husband live in the Chicago area. She has one daughter and four amazing grandchildren.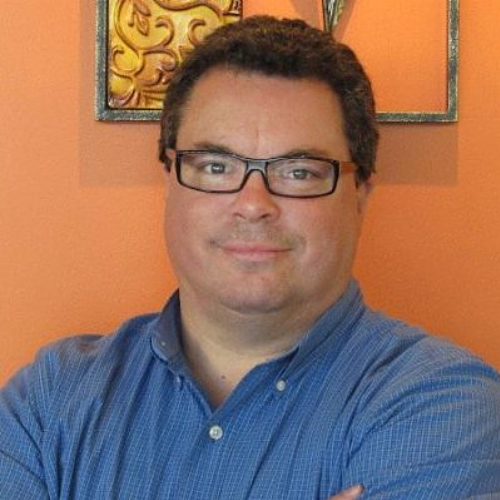 Jeff James
VP Marketing, Nelson Books
Jeff James serves as the Vice President of Marketing for the Nelson Books imprint of the HarperCollinsChristian Publishing group. In this role, Jeff is responsible for all marketing and publicity for non-fiction books, including New York Times best-selling authors such as Jen Hatmaker, Lysa TerKeurst, Bob Goff, Donald Miller and others.
Jeff has developed a track record of marketing innovation and measurement, first as a senior marketing leader at Microsoft Corporation where he served for fourteen years. He developed effective marketing strategies and programs in business-to-business, channel and consumer market spaces, including leadership of Microsoft Executive Circle program as the U.S. Director of Relationship Marketing; the Internet Lifestyle Channel (which included diverse partners such as Universal Studios, H&R Block, United Airlines and music artists such as *NSYNC and Janet Jackson) in the MSN Internet Access group; and the Interactive Marketing Best Practices Initiative while Group Manager at MSN Advertising Solutions.
In 2007, Jeff launched his own marketing consulting firm, Mythology, to help organizations ranging from Fortune 500 companies to international non-profits build their own effective system to improve how they managed and measured their marketing investments and strategies. At Mythology, Jeff worked with organizations such as Aetna, Cisco, Boy Scouts of America and International Justice Mission to improve their brand, revenue and relationships through digital and traditional platforms.
Jeff joined Thomas Nelson Publishers, a division of HarperCollinsChristian Publishing, as Vice President of Marketing for the Nelson Books non-fiction imprint in 2015. In this role he is working to drive innovation and ROI by infusing data-driven insights and processes into the publishing process - including acquisition, development and marketing - to empower authors to reach as many readers with their content as possible.
Jeff lives in Nashville, TN, with his two very creative daughters and is involved in developing innovation-based opportunities for others through Create WV (www.createwv.org), a non-profit economic development organization he co-founded in his home state of West Virginia.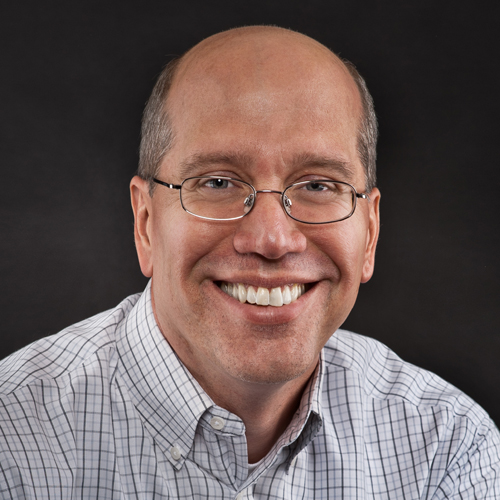 Jeff Johnson
President/COO, Tyndale House Publishers
Jeff Johnson is the President/COO of Tyndale House Publishers where he has served for over 30 years. Over his time at Tyndale, he has had roles within operations, human resources, facilities management, managing the publishing process, along with executive management. Jeff is finishing up his second term as a member of the ECPA Board. He is married and has two college age children. He is also a graduate of Baylor University.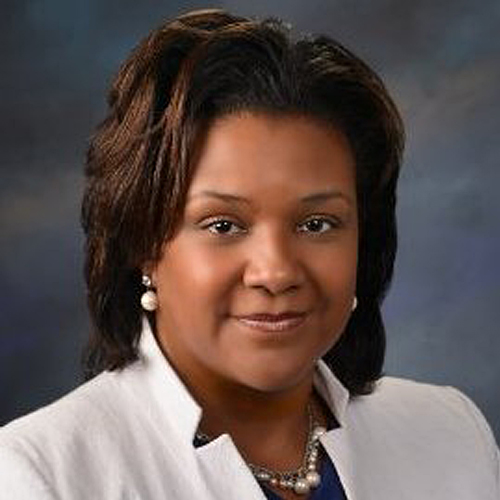 Channon Lemon
COO, Urban Ministries, Inc. (UMI)
Channon Lemon, has been driving Innovation, spearheading organizational change, and leading economic development/new business development initiatives for over two decades. After having served at UMI (Urban Ministries, Inc.) as Vice President of Marketing and Sales, Channon joined the Board of Directors and recently returned to UMI in a staff role as Chief Operating Officer.
While serving on the Board of UMI, Channon resided in southwest Ohio where she developed and launched a regional supply chain initiative sponsored by The Dayton Foundation and the Dayton Business Committee. Called the Minority Business Partnership (MBP), the initiative created a regional agenda to increase participation of the Greater Dayton minority business community. After three and a half years from start-up, Channon successfully oversaw the merger of the initiative into the Dayton Chamber of Commerce to become a formalized regional economic development priority. During her tenure with the MBP, Channon galvanized regional business leadership representing a combined spend of more than $4 billion dollars to focus on MBE development and wealth creation and engaged more than 100 minority businesses with combined revenue of more than $700 million.
Most recently, Channon served as the Vice President of Enterprise Vendor Management for CareSource, one of the largest Medicaid managed care companies in the country. She was tasked with establishing a formalized program which combined strategic sourcing, vendor risk assessment and mitigation, and the ongoing management of vendor relationships. She also oversaw the administration of delegated entities to ensure compliance with government and accreditor regulations. Channon's "claim to fame" at CareSource was negotiating the contract for the Affordable Care Exchange IT system which registered the very first applicant for the Healthcare Exchange.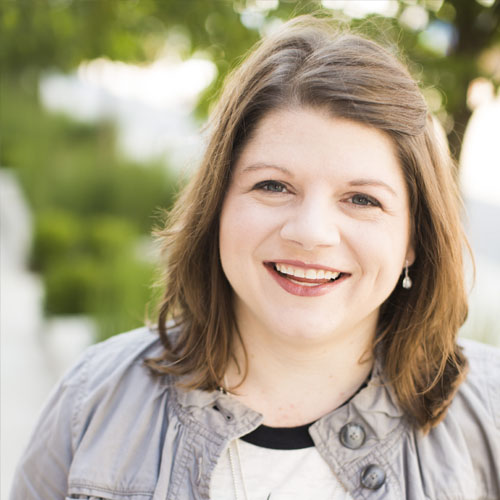 Jennifer Lyell
VP of Book Publishing, LifeWay Christian Resources
Jennifer Lyell serves as VP of Book Publishing at LifeWay Christian Resources where she leads the Trade Book business. The hundreds of titles that have been acquired, developed, or managed under Jennifer's leadership include New York Times bestsellers Fervent, The Vow, The Wisdom of Faith, The Resolution for Women, Reshaping It All, ECPA Platinum Award recipient I Am a Church Member, and key brands such as She Reads Truth. She also serves on the board of directors for Reaching & Teaching International Ministries and travels overseas multiple times a year.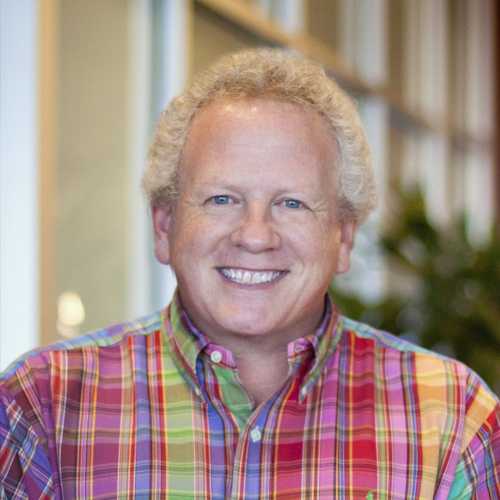 Dan Lynch
Partner, Brentwood Studios
Dan Lynch is a seasoned publishing and entertainment media executive with a 30+ year proven track record of successes in the fields of product development, team building, marketing, social networking, and on-budget project management. Dan served for over 20 years in kids and teen publishing on the Tommy Nelson (VP Marketing/Branding and Executive Producer) and B&H Kids (Publisher, Executive Producer) teams. Dan also worked as a VP of Marketing in the Christian music industry with labels including Benson and Word Records. Some of the brands Dan has managed and built include Max Lucado's Hermie and Friends, Sheila Walsh's Gigi God's Little Princess, Bibleman, Read and Share Bible Stories, Big Picture Interactive Bible, and Teen to Teen.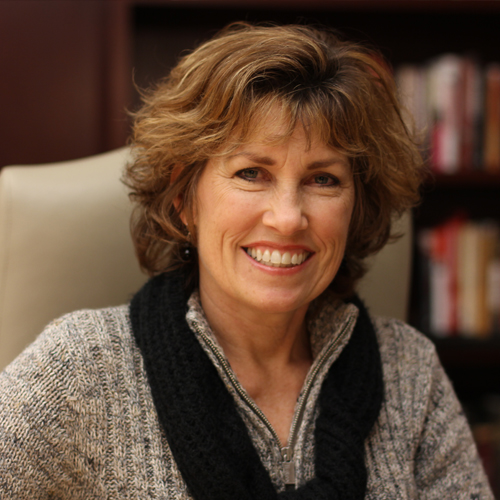 Laura Minchew
Senior Vice President and Publisher of Specialty Publishing, Gift products (including Thomas Nelson Gift and Zondervan Gift), Tommy Nelson (children's products), and New Media
Laura Minchew is the Senior Vice President of Specialty Publishing at HarperCollins Christian Publishing, which includes Tommy Nelson Children's Books and Bibles, Gift books and Devotionals for both Thomas Nelson Gift and Zondervan Gift division, and New Media. A veteran of the inspirational publishing industry, Laura brings thirty years of experience in creating bestselling children's books, gift books and devotionals. Her list includes Jesus Calling, the top selling devotional in the world, the bestselling children's book Good Good Father by Chris Tomlin, God's Promises by Jack Countryman, God Bless You And Goodnight board books. She is the long-time publisher of children's books and gift books for bestselling authors including Max Lucado, Billy Graham, Sheila Walsh, Dr, Charles Stanley, and licenses including Precious Moments and Really Woolly.
Laura has dedicated her life to helping children discover the wonder of God's love through books and Bibles. Through Devotionals and Gift books, adults have come to experience a closer relationship in the presence of the Lord.
Laura is a proud Texan and graduate of Abilene Christian University. She and her husband, Alan, enjoy a wonderful relationship with their two grown children and brand-new daughter in law. They share their Franklin home with an unruly beagle and a diva Chihuahua.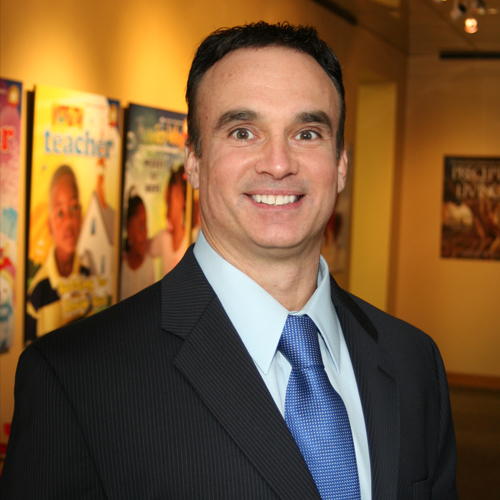 Tim Murphy
Chief Financial Officer, Urban Ministries Inc.
Tim has more than 25 years of progressive responsibility in Accounting/Finance in several medium sized organizations. Tim has been the CFO at Urban Ministries for the past 4 years. Prior to Urban Ministries Tim was the CFO of several mid-size Corporations. He also served as Controller with Oshkosh Corporation, in the Specialty Vehicles division. During his 9 year tenure he implemented Accounting software packages at several plant sites and was involved in several acquisitions and divestures. Oshkosh is a $6 billion dollar manufacturer of large military vehicles.
Prior to Oshkosh Tim was employed at Whiting Corporation for 9 years serving as the Controller for its division, Swenson Technology and had multi-site responsibilities. He was also involved in acquisitions and divestures at Whiting. Swenson is the manufacturer of large Capital Equipment, located in Monee Il. He started his career as an Auditor with Arthur Anderson.
Tim earned his MBA in Finance/Accounting from DePaul University and a B.S. in Finance from Illinois State University.
Tim and Diane, his wife of 25 years have two children, John and Faith who keep them busy with their many activities.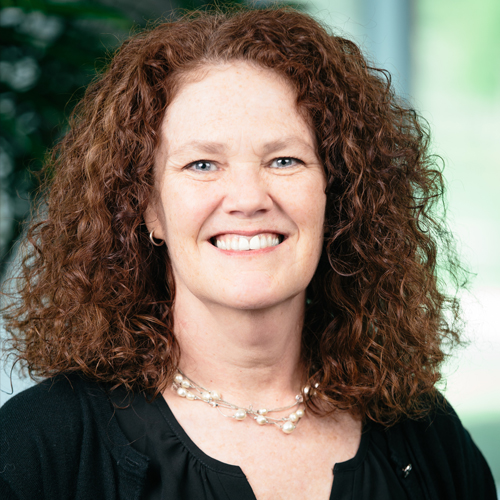 Peggy Schaeffer
Vice President and Associate Publisher, WorthyKids/Ideals
Peggy Schaefer is Vice President and Associate Publisher of WorthyKids/Ideals, where she leads the creative team for the children's division, including the children's titles in the new Museum of the Bible Books imprint. She joined Worthy Publishing in 2014 after more than 10 years with Ideals Publications/Guideposts. Prior to that time, Peggy worked in children's, travel, gift, and alternative-health publishing. She has had the pleasure of working with many talented authors over the years, including Patricia A. Pingry, Michelle Medlock Adams, P. K. Hallinan, and Mike Berenstain. Among the notable titles on her list are perennial bestsellers The Story of Easter and The Story of Christmas; Christian Book Award–winner The Sparkle Box; and a variety of VeggieTales and Berenstain Bears board books. Peggy enjoys the occasional opportunity to add her own words to the publishing mix and has authored nearly a dozen children's books.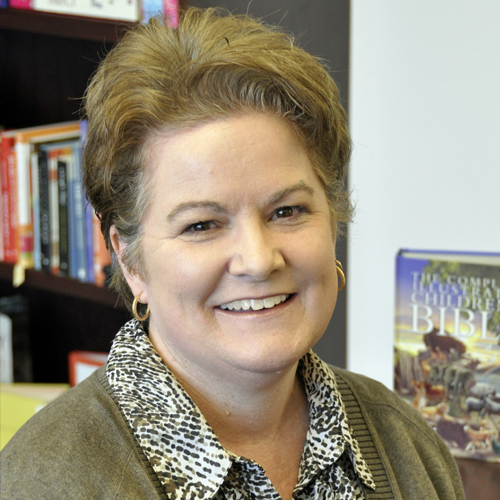 Barb Sherrill
Executive Vice President/Publisher for the McKenzie Group, Harvest House Publishers
Barb Sherrill is the Executive Vice President/Publisher for the McKenzie Group at Harvest House Publishers, the team which oversees both the Children and Family as well as the Lifestyle categories. Her varied 30-year career in Christian publishing has found her doing everything from project editing to print buying, copywriting to manuscript developing, acquiring to marketing. She makes her home in Eugene, Oregon, where all the rain is a perfect fit for her (indoor!) passion for books, movies, and pretty much any tv show having British accents.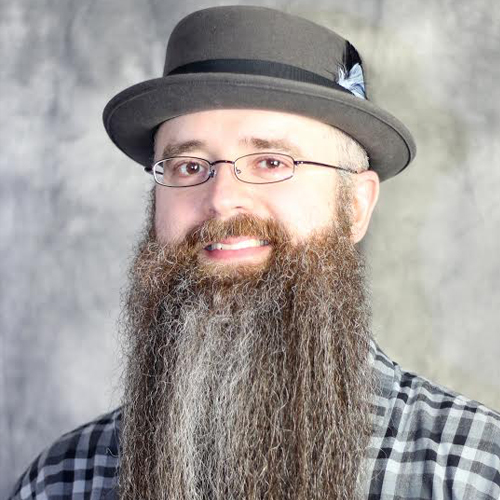 Joshua Tallent
Director of Outreach and Education, Firebrand Technologies
Joshua Tallent, the Director of Outreach and Education at Firebrand Technologies, has been an eBook developer since 2002 and is a well-known eBook expert and teacher. He serves on multiple industry committees and working groups and teaches at publishing conferences year-round. Joshua provides consulting and training services, helping publishers understand their content better and figure out how to sell it more effectively. He and his team are also the creators of FlightDeck, the most robust EPUB quality assurance tool available. Visit him on Twitter at @jtallent or www.ebookarchitects.com.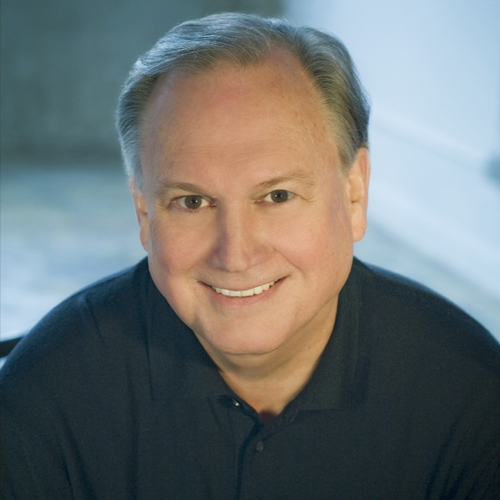 Byron Williamson
CEO and Publisher, Worthy Publishing Group
Byron served as President of Word Publishing (Cap Cities/ABC) from 1989 through 1993, publishing Max Lucado, Billy Graham, Charles Colson, and James Dobson. After being acquired by Thomas Nelson, he moved to Nashville to serve as President of Thomas Nelson/Word Publishing through 1999. During those years Williamson launched Tommy Nelson and J. Countryman specialty books. Such best-selling authors as Frank Peretti, John Maxwell, and John Eldredge were signed during his term at Nelson. He resigned from Nelson and founded Integrity Publishers in 2001, producing Sarah Young's Jesus Calling, Beth Moore's Get Out of That Pit, Max Lucado's It's Not About Me, Emerson Eggerichs' Love and Respect, and Newt Gingrich's Searching for God in America. After Nelson acquired Integrity, Williamson left in 2007 to found Worthy Publishing. Since its launch in 2011, Worthy has published such authors as David Jeremiah, Jerry Jenkins, John Hagee, Max Lucado, Franklin Graham, Charles Swindoll, Michael W. Smith, Sheriff David Clarke, Dr. Don Colbert, and Michael Youssef..