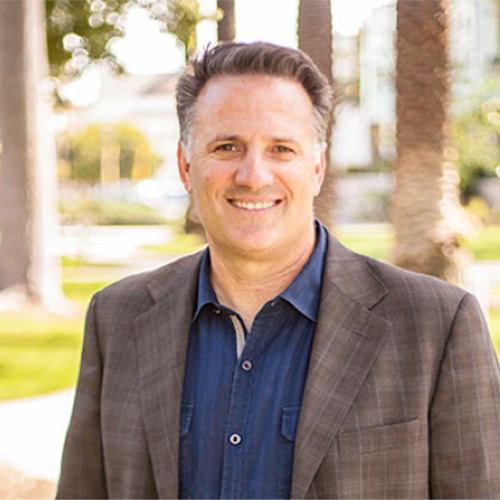 Tod Bolsinger, Ph.D.
VP & Professor, Fuller Seminary; author of Canoeing the Mountains: Christian Leadership in Uncharted Territory
Tod Bolsinger joined Fuller Seminary as vice president for vocation and formation in March 2014 and will also be an assistant professor of practical theology as of July 1, 2014. Ordained in the Presbyterian Church (USA) in 1993, Dr. Bolsinger served as senior pastor of San Clemente Presbyterian Church since 1997. Prior to that he was associate pastor of discipleship and spiritual formation at First Presbyterian Church of Hollywood.
With a Master of Divinity and a PhD in theology from Fuller Seminary, he has taught graduate-level classes in theology for the past 14 years at Fuller's regional campus in Orange County. He has extensive experience in church and nonprofit consulting and executive coaching, and he blogs on church and leadership formation. His faculty role at Fuller includes team-teaching the new Touchstone class that all master's-degree students will take to begin their course of study, leadership classes, and the development of a leadership cohort for DMin students.
The author of three books, Canoeing the Mountains: Christian Leadership in Uncharted Territory, It Takes a Church to Raise a Christian: How the Community of God Transforms Lives, and Show Time: Living Down Hypocrisy by Living Out the Faith, Bolsinger has also written a chapter about building community in a virtual world in the book The New Media Frontier: Blogging, Vlogging, and Podcasting for Christ. He blogs frequently at bolsinger.blogs.com.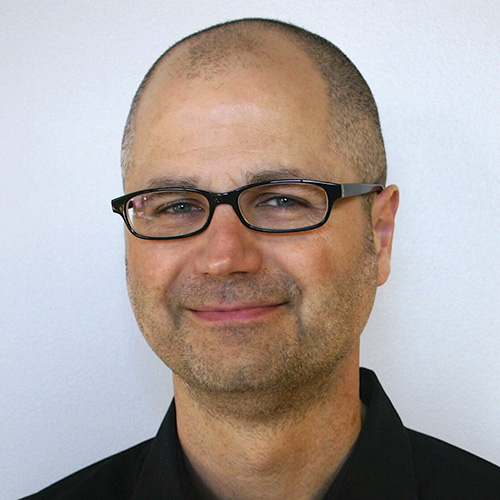 Scott Sauls
Senior Minister of Christ Presbyterian Church, author, Jesus Outside the Lines
Scott Sauls serves as senior pastor of Christ Presbyterian Church in Nashville, Tennessee, has been married to Patti for twenty years, and is Dad to Abby and Ellie. Prior to Nashville, Scott was a lead and preaching pastor at New York City's Redeemer Presbyterian Church. He has also planted churches in Kansas City and St. Louis, and taught preaching to students at Covenant Theological Seminary. Formative experiences have included being an athlete, living in a global city, and suffering through a season of anxiety and depression. A self-described "accidental author," Scott released his first book in March, 2015 called Jesus Outside the Lines: A Way Forward for Those Who Are Tired of Taking Sides, with a second book scheduled to release with Tyndale House in August, 2016. Influential voices in Scott's life include Tim Keller, CS Lewis, Jonathan Edwards, Johnny Cash, Joni Eareckson Tada, Paul Tripp, Ann Voskamp, Martin Luther King, Jr., Dorothy Sayers, and NT Wright. In his free time you might find Scott relaxing with people or a book, strumming his Gibson guitar, hiking, enjoying live music, or cheering on the St. Louis Cardinals and North Carolina Tar Heels.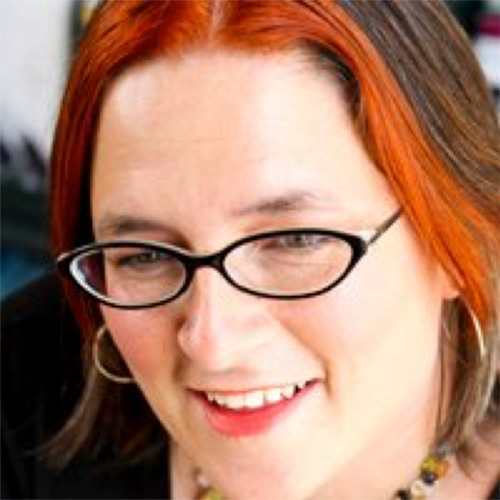 Kristen Mclean
Director of New Business Development at Nielsen Book
Kristen McLean is the Director of New Business Development at Nielsen Book, a part of Nielsen Entertainment, where she is responsible for developing new lines of revenue from existing products, as well as the creation of new initiatives that expand Nielsen's value to its publishing clients.
Kristen is a twenty year veteran of the publishing industry, where her career has spanned many roles including frontline retailing, merchandising, buying, field sales, marketing, and business development which gives her an unusually deep perspective as a market analyst.
Since 2010, she has edited Nielsen Book's deep-dive consumer study of the children's book market, Children's Books in the Digital World, which originated at R.R. Bowker. In 2013, she co-chaired O'Reilly Media's Author (R)evolution Day, a Tools of Change conference for professional authors and creators, and in 2014 she became the co-chair of Nielsen's Children's Book Summit, an annual marketplace trend event focusing on the children's content space. In 2015 she launched the Nielsen Christian Summit, and she continues to oversee both the Children's and Christian verticals for Nielsen Book.
In addition to managing Nielsen Entertainment's in-house events, Kristen lectures extensively on issues facing the publishing world including the effect of technology and culture on books and reading, the role of bookstores and libraries in the lives of 21st century readers, and emerging models for the Publishing Industry. She regularly presents at national and international conferences including IDPF, Digital Book World, Editech, Bologna Children's Book Fair, Writer's Digest, Muse & the Marketplace, and Book Expo America (BEA).
Prior to joining Nielsen she was the founder and CEO of Bookigee, an innovative data and analytics company in the publishing space. Over the years her clients have included Scholastic, HarperCollins, RandomHouse, Dreamscape Media, Shelf Awareness, Disney Publishing, Page Foundry, R.R. Bowker, and Tribune Media among many others.
Before founding Bookigee, Kristen was the Executive Director of the Association of Booksellers for Children (ABC), a non-profit trade association founded in 1984 that networks the children's book industry. Under Kristen's leadership, ABC merged with its sister association, the American Booksellers Association (ABA) in 2011, where its work continues. Find out more at www.bookweb.org.
Kristen is deeply interested in the confluence of emerging consumer behavior, technology, literacy, and global transformation in the Digital Age.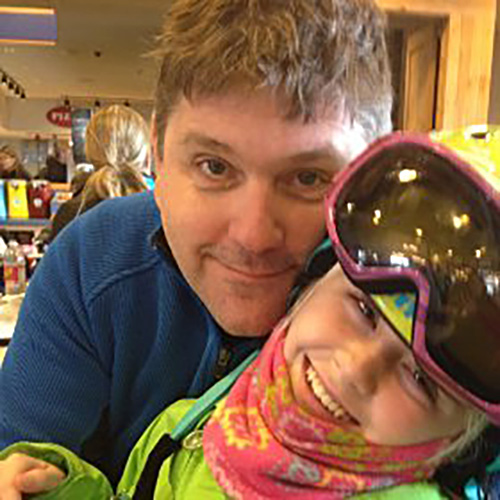 Greg Anastas
Director of Client Solutions, Nielsen Book
Greg Anastas is the Director of Client Solutions at Nielsen Book. Greg is responsible for the sales and client relations for Nielsen Book U.S. customers. Greg is a 20+ year veteran of the publishing industry, and prior to coming to Nielsen, he was the VP of Sales Operations & Supply Chain at the Perseus Books Group, working with hundreds of distribution clients. He has also worked at Simon & Schuster as the Director of Online Sales and then Director of Sales Operations. Greg started his career at HarperCollins selling to national accounts.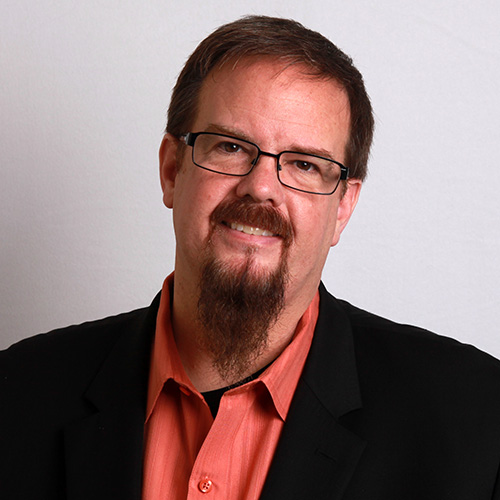 Ed Stetzer, Ph.D.
Executive Director of LifeWay Research, author, contributing editor for Christianity Today
Ed Stetzer, Ph.D., is the Executive Director of LifeWay Research, a prolific author, and well- known conference speaker. Stetzer has planted, revitalized, and pastored churches, trained pastors and church planters on six continents, holds two masters degrees and two doctorates, and has written dozens of articles and books.
Stetzer is a contributing editor for Christianity Today, a columnist for Outreach Magazine, and is frequently cited or interviewed in news outlets such as USAToday and CNN. He is also the Executive Editor of The Gospel Project, which is used by over 1 million individuals each week. Stetzer is Executive Editor of Facts & Trends Magazine, a Christian leadership magazine with a circulation of 70,000 readers.
Stetzer serves as Senior Fellow of the Billy Graham Center at Wheaton College, Visiting Professor of Research and Missiology at Trinity Evangelical Divinity School, Visiting Research Professor at Southeastern Baptist Theological Seminary, and has taught at many other colleges and seminaries.
As of fall 2015, Stetzer co-hosts BreakPoint This Week, a radio broadcast that airs on over 400 media outlets.
He also serves as Lead Pastor of Grace Church in Nashville, Tennessee, a congregation he planted in 2011, and teaching pastor at Christ Fellowship, a multi-cultural gigachurch in Miami, Florida.
He has written the following books:
Planting New Churches in a Postmodern Age (2003),
Perimeters of Light: Biblical Boundaries for the Emerging Church (w/ Elmer Towns, 2004),
Breaking the Missional Code: Your Church Can Be a Missionary in Your Community (w/ David Putman, 2006),
Planting Missional Churches (2006),
Comeback Churches: How 234 Churches Turned around and Yours Can Too (with Mike Dodson, 2007),
11 Innovations in the Local Church (with Elmer Towns and Warren Bird, 2007),
Compelled by Love: The Most Excellent Way to Missional Living (with Philip Nation, 2008),
Lost and Found: The Younger Unchurched and Churches that Reach Them (with Richie Stanley and Jason Hayes, 2009),
Viral Churches: How Church Planters Can Become Movement Makers (with Warren Bird, 2010),
Spiritual Warfare & Missions (with Jerry Rankin, 2010),
Transformational Church (with Thom Rainer, 2010),
MissonShift: Mission Issues in the Third Millenium (with David J. Hesselgrave, 2010),
Compelled: Living the Mission of God (with Philip Nation, 2011),
The Mission of God Study Bible (with Philip Nation, 2012),
Subversive Kingdom: Becoming Agents of Gospel Transformation (2012), and
Transformational Groups (with Eric Geiger, 2014).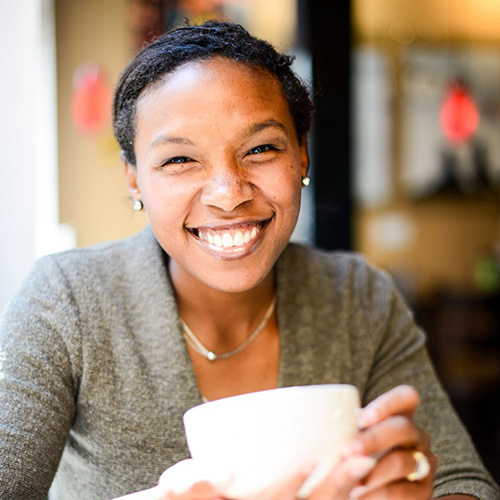 Trillia Newbell
Director of Community Outreach, Ethics & Religious Liberty Commission, Southern Baptist Convention, author, United: Captured by God's Vision for Diversity
Trillia Newbell is the author of Enjoy (forthcoming, 2017), Fear and Faith: Finding the Peace Your Heart Craves (2015) and United: Captured by God's Vision for Diversity (2014). Her writings on issues of faith, family, and diversity have been published in the Knoxville News-Sentinel, Desiring God, Christianity Today, Relevant Magazine, The Gospel Coalition, and more. She is currently Director of Community Outreach for the Ethics and Religious Liberty Commission for the Southern Baptist Convention. For fun, she enjoys group fitness (she used to be a fitness instructor!), cycling, and listening to a variety of music. Trillia is married to her best friend, Thern, they reside with their two children near Nashville, TN. You can find her at trillianewbell.com and follow her on twitter at @trillianewbell.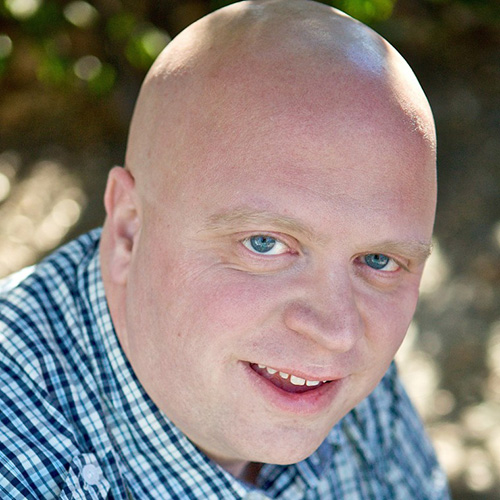 Caleb Kaltenbach
Lead Pastor for Discovery Church, author, Messy Grace
Caleb Kaltenbach is Lead Pastor for Discovery Church in Simi Valley, California and author of Messy Grace.
Caleb was born in Columbia, MO and was raised there (as well as Kansas City). When he was in high school, he joined a Bible study to learn how to disprove the Bible, but ended up following Jesus instead. He married Amy in 2004, and they have a boy and a girl who are growing up way too fast!!! Amy is a teacher at Heritage Christian School in Granada Hills.
In addition to holding ministries in Texas, Kansas, and Missouri, Caleb was on staff at Shepherd of the Hills Church for 11 years serving in the areas of college ministry, small groups, and multisite ministry. At Discovery Church, he serves as Lead Pastor where he is the lead communicator, casts vision, and leads with the elders and staff.
Caleb is a graduate of Ozark Christian College, Talbot School of Theology (Biola University), and is working on a Doctor of Ministry at Dallas Theological Seminary.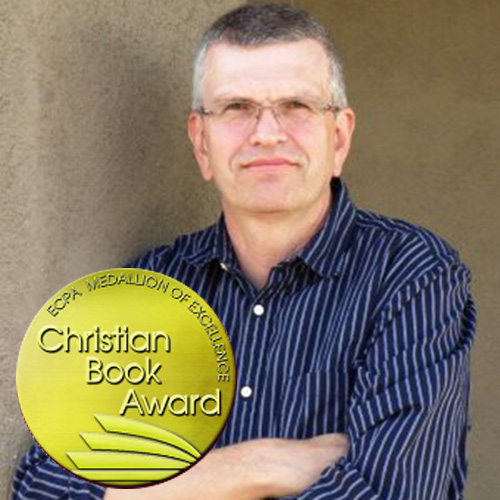 Chris Fabry
Radio host and author
Chris Fabry is an award-winning author and radio personality who hosts the daily program Chris Fabry Live! on Moody Radio. He is also heard on Love Worth Finding, Building Relationships with Dr. Gary Chapman, and other radio programs. A 1982 graduate of the W. Page Pitt School of Journalism at Marshall University and a native of West Virginia, Chris and his wife, Andrea, now live in Arizona and are the parents of nine children.
Chris' novels, which include Dogwood, June Bug, Almost Heaven, Not in the Heart, Borders of the Heart, and Every Waking Moment, have won three Christy Awards, an ECPA Christian Book Award, and Christianity Today's Book Award of Merit, but it's his lyrical prose and tales of redemption that keep readers returning for more.
He has also published more than 65 other books, including nonfiction, film novelizations, and novels for children and young adults. He coauthored the Left Behind: The Kids series with Jerry B. Jenkins and Tim LaHaye, as well as the Red Rock Mysteries and The Wormling series with Jerry B. Jenkins. RPM is his latest series for kids and explores the exciting world of NASCAR.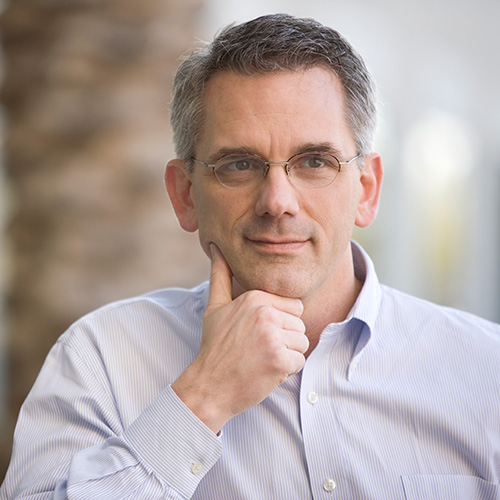 Mark Kuyper
Executive Director of BISG, the Book Industry Study Group
Mark Kuyper is the Executive Director of Book Industry Study Group (BISG). Mr. Kuyper has spent nearly thirty years working in the larger publishing ecosystem, and has seen the industry from multiple perspectives. Prior to his role at BISG, Mark was the President/CEO at ECPA for 11 years.
Other previous positions include: an executive at the Christian Retail Association and a sales director for Nav Press. He has extensive experience working with boards and committees, planning and managing a stellar lineup of events, and navigating the changing digital landscape. He has served on the BISG Board for the past ten years. Mr. Kuyper also holds a Certified Association Executive accreditation from the American Society of Association Executives.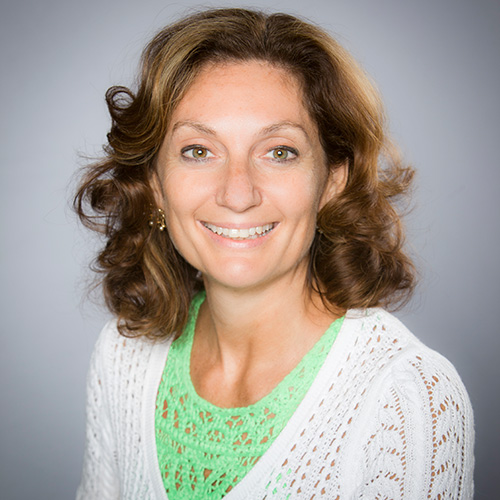 Chantal Restivo-Alessi
Chief Digital Officer and Executive VP, International for HarperCollins Publishers
Chantal Restivo-Alessi is Chief Digital Officer and Executive Vice President, International for HarperCollins Publishers, leading the overall global digital strategy and foreign language publishing program for the company. She works with each division around the world to manage commercial relationships with new and existing digital partners, grow digital revenues, and oversee the company's developing foreign language publishing program. She is also a member of the company's executive committee. She was appointed Chief Digital Officer in May 2012, and expanded her role to Executive Vice President, International in April 2015.
Since joining HarperCollins, Restivo-Alessi has pioneered the use of new digital sales channels, signing numerous deals with new distributors, such as subscription services Scribd and Oyster. In addition, she led the launch of the company's e-commerce platform on www.HC.com, opening yet another channel for the company, and enabling its authors to sell directly from their web properties.
Restivo-Alessi has extensive expertise in strategy development and execution, as well as change management in the media space. She has held numerous senior strategy positions and has more than 20 years of international media management experience. She joined HarperCollins from ING Bank in London, where she was Head of Media Corporate Finance. In addition, she has worked at Aegis Group PLC in senior strategy and operational roles, EMI music, and Booz & Company.
Restivo-Alessi is fluent in six languages, holds an MBA from Columbia University, a Masters in Foreign Trade and International Marketing from ICE Italian Institute, and a Laurea (MA) in International Political Sciences from University of Rome.
About HarperCollins
HarperCollins Publishers is the second largest consumer book publisher in the world, with operations in 18 countries. With nearly two hundred years of history and more than 65 unique imprints around the world, HarperCollins publishes approximately 10,000 new books every year, in over 30 languages, and has a print and digital catalog of more than 200,000 titles. Writing across dozens of genres, HarperCollins authors include winners of the Nobel Prize, the Pulitzer Prize, the National Book Award, the Newbery and Caldecott Medals and the Man Booker Prize. HarperCollins, headquartered in New York, is a subsidiary of News Corp (NASDAQ: NWS, NWSA; ASX: NWS, NWSLV) and can be visited online at corporate.HC.com.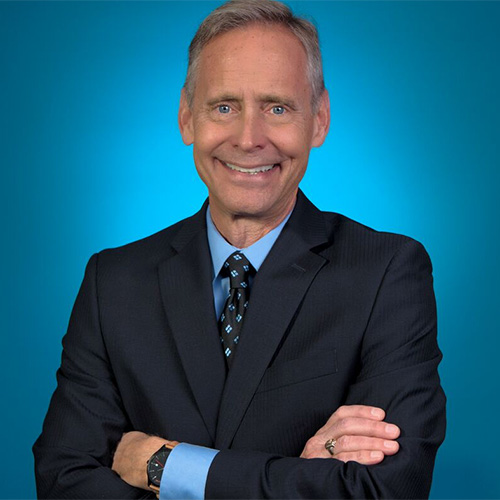 Stan Jantz
Executive Director, ECPA
Stan Jantz is the Executive Director of ECPA and has been involved with Christian content throughout his professional life. After a successful career in Christian retail, he began writing and became the bestselling co-author of more than 60 books, with 3.5 million copies sold worldwide. In 2007 Stan co-founded ConversantLife.com, a faith and culture social media experience. He served as the Publishing Director for Regal Books and the Interim CEO for Gospel Light Publishers. Stan holds an M.A. in Christian Apologetics from Biola University. He is an elder at St. Andrew's Presbyterian Church in Newport Beach, California, and has served as a member of the Biola Board of Trustees since 1999, including four years as Chair.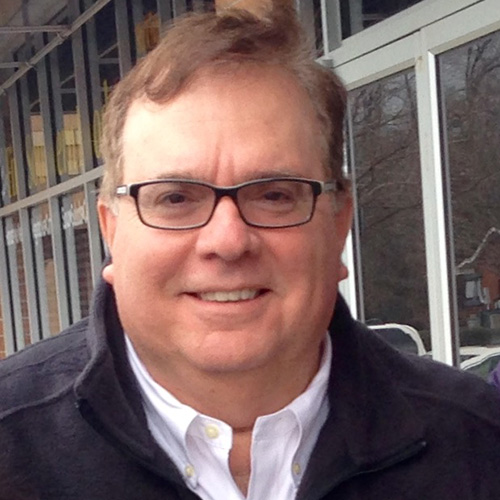 Bob DeMoss
VP Content Development and Integration, Focus on the Family
Bob DeMoss is Vice President of Content Development and Integration for Focus on the Family. As a 20-year publishing veteran, Bob has authored more than 30 books including 5x New York Times bestsellers. He's an international speaker, and founder of Focus on the Family's PluggedIN magazine. He's served as an Associate Publisher at HarperCollins Christian Publishing and as Editor-in-Chief at Regnery Publishing. He and his family live in Colorado Springs, CO.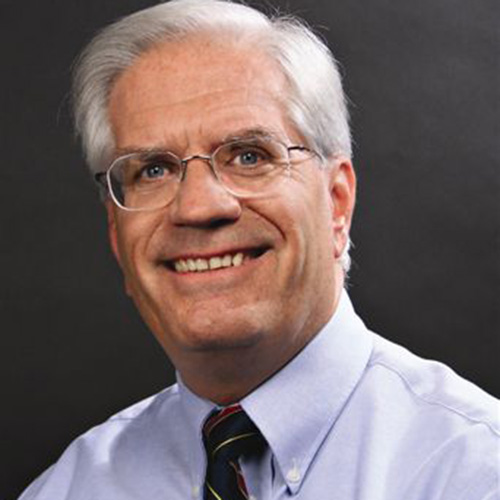 Bob Fryling
Publisher, InterVarsity Press
Bob Fryling is the Publisher of InterVarsity Press and has been involved with both InterVarsity Christian Fellowship and InterVarsity Press (IVP) for 48 years. Under his leadership, IVP has consistently appeared on the list of "Best Christian Workplaces" and has brought diversity to its workplace and diverse voices to the marketplace. Respected for his leadership in various capacities, Fryling is the author of The Leadership Ellipse: Shaping How We Lead by Who We Are. Together with his wife, Alice, he has coauthored Handbook for Engaged Couples, Handbook for Married Couples and Handbook for Parents. Fryling also contributed a poignant chapter on his leadership experience in Transformation of a Man's Heart, which was edited and compiled by Stephen W. Smith.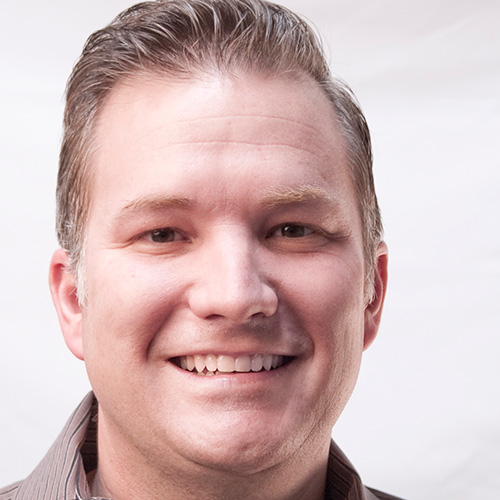 Scott Evans
CEO and founder of Outreach, Inc.
Scott Evans is the Founder and CEO of Outreach, Inc. With 140 employees in five states, Outreach is a media and marketing company equipping churches and Christians to share the Gospel message through print, film, and digital media. After helping New Song Community Church in Oceanside, California launch successfully in 1992, popular demand by churches for innovative marketing services lead Scott to start Outreach in 1996. For 20 years Scott has been pursuing the company vision of bringing churches and ministries together toinvite every person in America to a Bible-believing church. Outreach has helped churches distribute 600 million invitations to church and equipped over 200,000 churches in the US and over 25 million church leadersaround the world through Outreach Magazine, SermonCentral.com, and ChurchLeaders.com.
To equip Christians to share the Gospel, in 2013 Outreach launched Faithit.com, a cause-driven, social-media sharing website. In its third month FaithIt reached 10 million unique users and at that time became the fastest growing website in the history of the internet. The site has now served over 185 million unique visitors. Together with FaithIt.com, ForEveryMom.com, ToSaveALife.com, and numerous other websites,Outreach has served over 300 million users through 600 million user sessions with 2 billion page views equipping believers in every country of the world.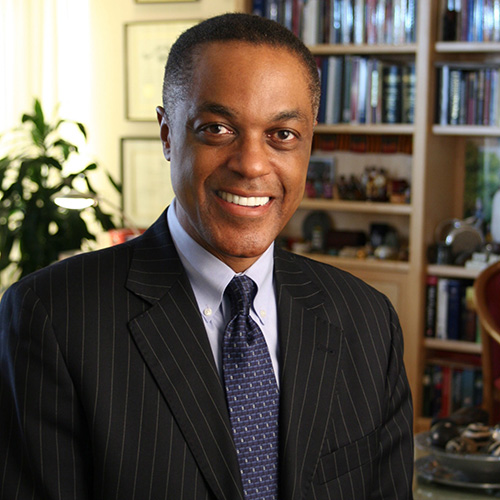 C. Jeffrey Wright
CEO of Urban Ministries, Inc.
Carl Jeffrey Wright is chief executive officer of UMI (Urban Ministries, Inc.), the largest independent African American religious media firm. UMI has been the leader in independent (nondenominationally affiliated) African American Christian media content for over 40 years. The magazines, books, Sunday school and vacation Bible school curriculum, videos, DVDs, music, and crafts produced by UMI have been used in over 40,000 African American churches. The company's unique Christian education curriculum, which is specifically contextualized for the African American audience, is used in over 10,000 churches weekly for Bible study. UMI publishes resources on an exclusive or semi-exclusive basis for over a dozen denominations.
Jeff Wright spent over 15 years in the Fortune 50 companies Johnson & Johnson and Bristol-Myers Squibb, where his last position was vice president for corporate development for its consumer businesses. Jeff has been a licensed minister in the Baptist church since 1988.
A lawyer, Jeff is a graduate of Georgetown University Law Center and a member of the Pennsylvania bar and the US Supreme Court bar. He has an MBA in Finance from Columbia University Graduate School of Business and graduated with honors from Fisk University. He completed additional study in the Harvard Law School Program of Instruction for Lawyers and the Wharton School in business development, and he taught jurisprudence and ethics at the graduate level in Indiana at the University of Evansville for four years. He has also done postgraduate work in religious studies and church administration at Trinity Theological Seminary in Indiana. He is the author of the book and curriculum God's Vision or Television? How Television Influences What We Believe and a contributing author to the book Nonprofit Leadership in a For Profit World.
Jeff serves on the boards of several organizations and is the board chairman of Circle Y Ranch, Bangor, Michigan, one of the few African American owned and operated Christian camps in the country. Jeff has four children and is married to Lakita Garth, the noted social commentator, media consultant, and professional entertainer.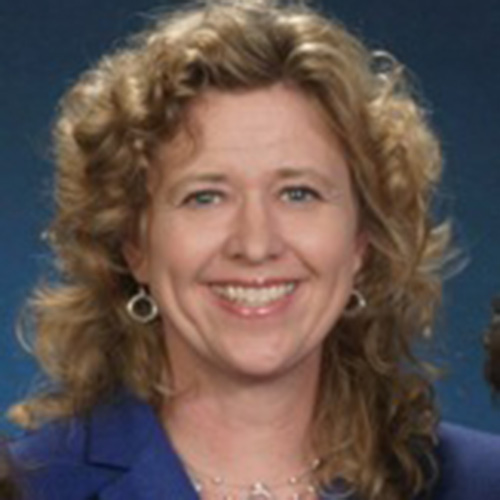 Gretchen Goldsmith
President/CEO, Rose Publishing
Gretchen Goldsmith is co-founder, president and CEO of Rose Publishing Inc., a Christian publishing company that specializes in Bible charts, maps, time lines and Bible studies. Rose Publishing was named "Supplier of the Year" in 2011 by "Christian Retailing" and is ranked as a Top 4 publisher (by market share) for nonfiction sold through Christian retailers, according to Nielsen PubTrack. Gretchen is a graduate of Wheaton College with a degree in Bible and Christian Education.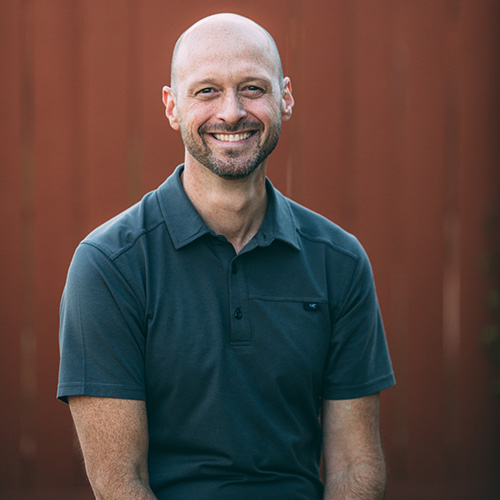 Cory Verner
President & Publisher, christianaudio and christianaudio.com
Cory cofounded christianaudio, now the leading publisher of Christian Audiobooks, in 2004.  He currently manages licensing for christianaudio and its imprints, web & technology and key initiatives for christianaudio.com and eChristian, Inc.
Prior to christianaudio Cory worked for ChannelWave (now Digital River) managing enterprise level eCommerce projects for key accounts including Sony, HP and Hyundai and Kia.  Cory graduated Magna Cum Laude with a degree in Business Administration from UC Riverside.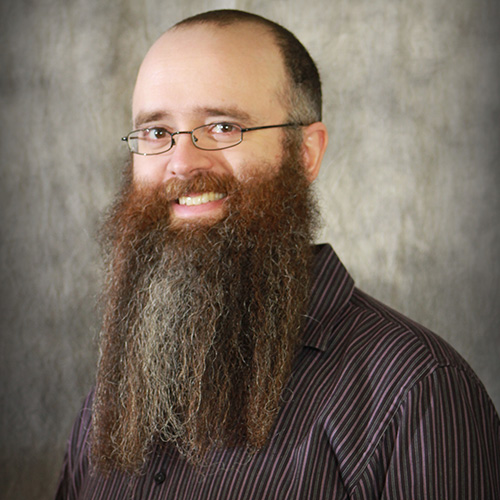 Joshua Tallent
Director of Outreach and Education, Firebrand Technologies
Joshua Tallent, the Director of Outreach and Education at Firebrand Technologies, has been an eBook developer since 2002 and is a well-known eBook expert and teacher. He serves on multiple industry committees and working groups and teaches at publishing conferences year-round. Joshua provides consulting and training services, helping publishers understand their content better and figure out how to sell it more effectively. He and his team are also the creators of FlightDeck, the most robust EPUB quality assurance tool available. Visit him on Twitter at @jtallent or www.ebookarchitects.com.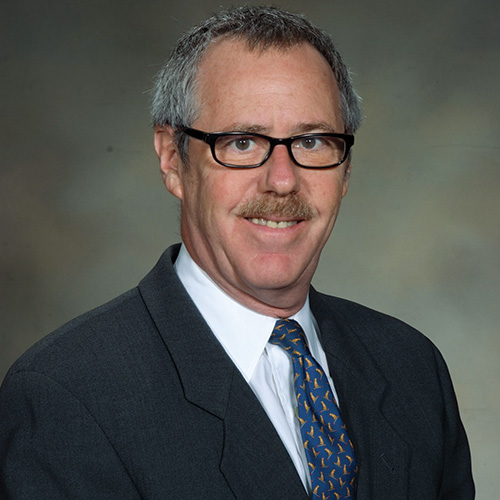 Larry Bennett
Executive Director, Nord Compo
As executive director, Larry manages the North American market for French technology company Nord Compo, the leader in providing prepress composition and digital services for book publishers in the French-speaking world. Prior to joining Nord Compo full time, Larry worked on retainer with Nord Compo and a variety of small book publishers, including Christian publisher Heritage Builders, managing their distribution strategies. From 2011-2013, Mr. Bennett was President of Distribution at Bookmasters, Inc., where he was responsible for managing the global distribution business, including print and eBooks. At Bookmasters, he greatly expanded the company's reach into the CBA market, hiring Noble Marketing to handle sales. From 2007-2011, Mr. Bennett was Vice President of Digital Print Media at Baker & Taylor where he was responsible for developing and managing the company's Digital Print Media (print on demand) business worldwide.
Larry is married with one beautiful Chinese daughter, Olivia Cai Hua, the inspiration for a series of recently published picture books authored by Larry, The Adventures of Ru-lan series. He is a graduate of the Wharton School of Business at the University of Pennsylvania. Placing a high value on languages, he is a fluent Spanish speaker and speaks conversational French and Italian.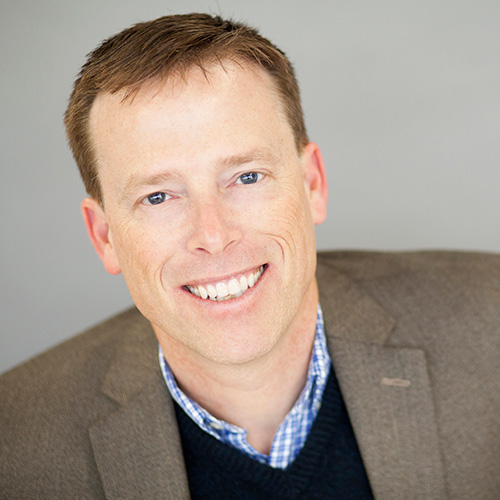 Kelly Gallagher
VP, Ingram
Kelly Gallagher is Vice President of Content Acquisition for Ingram Content Group, a comprehensive publishing industry services company that offers numerous solutions, including physical book distribution, print-on-demand and digital services. At Ingram, he manages the content acquisition publisher team for North America and leads Ingram's selling and business development activities for print-on-demand and digital distribution products. Prior to joining Ingram, he worked for six years at Bowker serving as Vice President of Publishing Services where he was responsible for the implementation of a host of Bowker business intelligence services. Previous career experience includes serving 10 years as a publisher and six years of association work.
Susan Ruszala
President, NetGalley
Susan Ruszala is the President of NetGalley, which delivers secure, digital galleys to professional readers on behalf of over 300 publishers and hundreds of authors, to help promote and market new books in North America, the UK, Australia, France and Germany. NetGalley and the ECPA have been working in partnership since 2009. Over 300,000 reviewers, media, booksellers, librarians and bloggers use NetGalley to read, review and recommend forthcoming books. Susan has been launching, pitching and polishing global publishing technology ventures for nearly 20 years and is a frequent speaker at industry events.